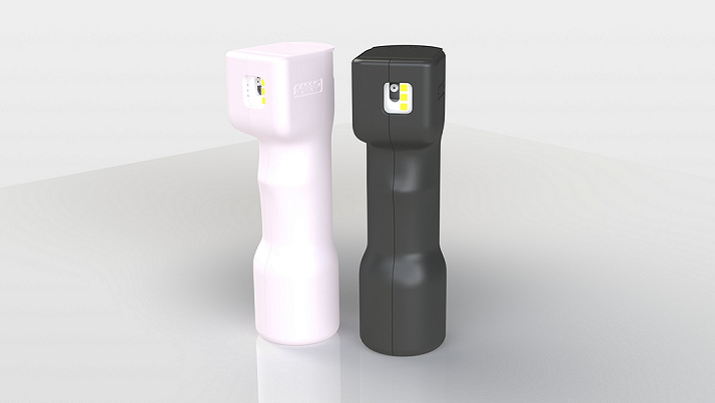 Combo Pepper Spray. Source: SABRE Security Equipment Corp.
Advances in the self-defense market are on display at CES 2018, where Missouri-based SABRE Security Equipment Corporation — maker of the top-selling pepper spray worldwide — is debuting two new multitasking products.
The Combo Pepper Spray adds a dual-sound effect personal alarm and fast-blinking strobe LED light to the SABRE's maximum-strength pepper spray formula. The alarm, which alternates between the traditional "wail" sound and a primal scream, is designed to attract attention more effectively; the light, which blinks 19 times per second, is designed to disorient assailants. All three safety mechanisms are designed to trigger simultaneously for optimum defense.
The Modern Fake Security Camera is a low-cost way to deter would-be thieves: Its sleek design mimics the look of a high-end security system, while requiring only two AAA batteries to light up its infrared night sensor.
SABRE is located at Booth #21351 — LVCC, South Hall, at the CES Expo. Along with their new products, the company will also be discussing their cutting-edge stun guns, pepper gel, pepper sprays and personal alarms.