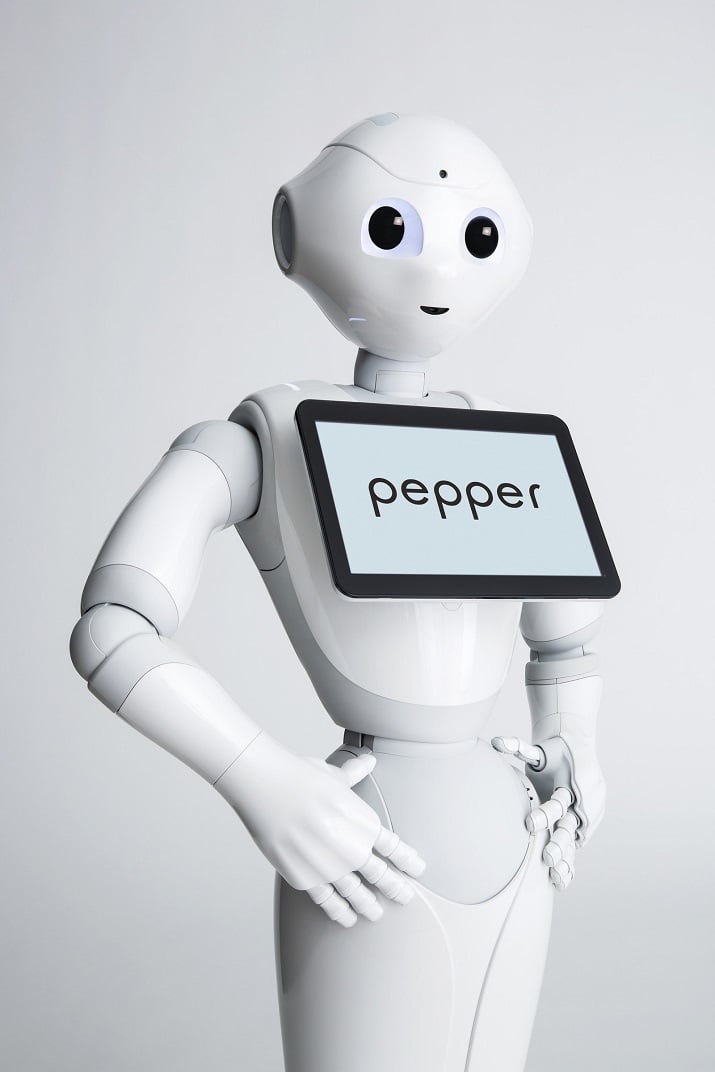 The Pepper robot is used by retailers to push brand and loyalty programs. Image credit: SoftBank Robotics
SoftBank Robotics America (SBRA), a division of SoftBank Robotics Group, has introduced a new set of software solutions for its Pepper humanoid robot.
The software suite is designed for non-technical users to let businesses customize the Pepper robot without any technical skill needed. SoftBank's Promoter content management software launches the suite of tools. Promoter is software that allows marketers to manage the robot's interactions with customers, support marketing needs such as branding and loyalty programs, and boost consumer appeal.
The Promoter tool is used by uploading assets and brand messages to a web app, which is then communicated to Pepper. The software comes installed with predefined animations that the robot can use or businesses can add in personalized movements and controls. SoftBank says this allows customers to interact with the humanoid robot more effectively and rewards them with the time spent with Pepper.
Promoter also gives businesses tools to measure and analyze campaign conversion and other metrics. Pepper can be programmed to recommend products based on gender, age or even mood or emotional responses of customers, SoftBank says.
SoftBank has released one of the first company's using Pepper and Promoter, C Spire, a Mississippi-based telecommunications and technology services vendor. C Spire plans to use Pepper in its retail, marketing and customer service operations to improve awareness, drive engagement and increase interest in products and services.
Pepper will be available to be reserved through SoftBank starting in July with packages starting from $25,000. SoftBank will be showcasing Pepper at this week's Collison conference, held in New Orleans.