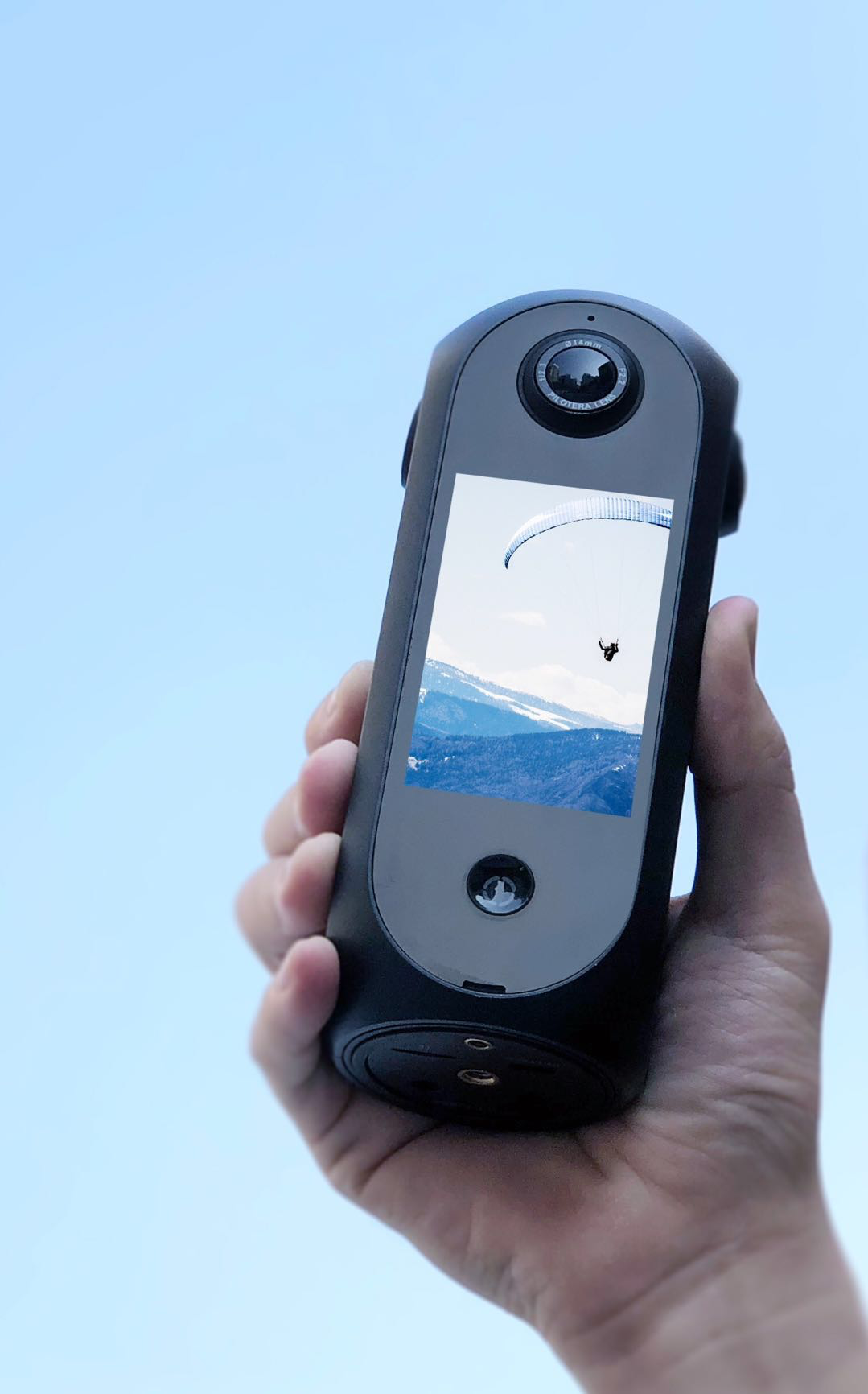 Source: Pisofttech
Pisofttech will introduce the world's first VR 360 degree camera with real-time 8K video stitching in camera at CES 2018. With the new Pilot Era, photographers will be able to use a self-contained, professional-grade panoramic camera to create high quality stitched videos and images easily and quickly and upload them from the camera itself.
Pisofttech is the developer of the 3D algorithm used in more cameras globally than any other. The company has provided panoramic IP algorithms to chip companies like Rockchip, as well as the core panorama technology to cloud platforms, like Tencent cloud. Pisottech's algorithms have made it easier to stitch an image in the camera, which allows for fast recording and uploading without having to spend hours editing. The new Pilot Era is the company's all-in-one 360 degree VR camera.
Pilot Era is the only camera that can shoot and record images and videos from 4K to 8k and stitch them seamlessly in real time inside the camera. Users can select different resolutions to achieve better image performance. A photographer can also preview the panorama in real time, on the camera's screen or from the mobile app.
The Pilot Era supports Facebook and Youtube 4K live video streaming. Users can perform real-time editing of photos and videos and adjust the camera's four lenses to fix exposure.
The 360 degree panoramic camera includes:
· Support for multi-lens real-time dynamic stitching
· Ambisonic audio recording
· Distortion correction and stitching on-board for 8K video in real time
· Real-time color and exposure adjustments
· Internal image stabilization through algorithms
· 180-minute battery life, 2 batteries
· TF card, 12-volt charger
· 4 X f2.2 fisheye lenses
The camera supports 4 preview modes: fisheye, VR, little planet and equirectangular. It also supports 4G/Wi-Fi/RJ45 live stream. The camera is controlled with camera touch-screen, voice or app remote control app 360 degree player. The camera measures 61 mm by 61 mm by 159 mm, weighs 565 grams and costs $3,000.
To learn more about this, visit the Pisofttech site here.