Virtual reality camera vendor Orah began as a different company with a different focus. Originally named VideoStitch, the company was built to develop software to simplify and accelerate the speeds of 360-degree camera streaming. However, while the small French start-up succeeded in delivering the technology, it found that software was not far enough along, but a full featured camera was more applicable to the changing landscape of live video and streaming. Late last year, Orah introduced its first camera, the Orah 4i, a 4K, 360-degree, live streaming device that could be used for anything from filming concerts, sports events, news conferences and more.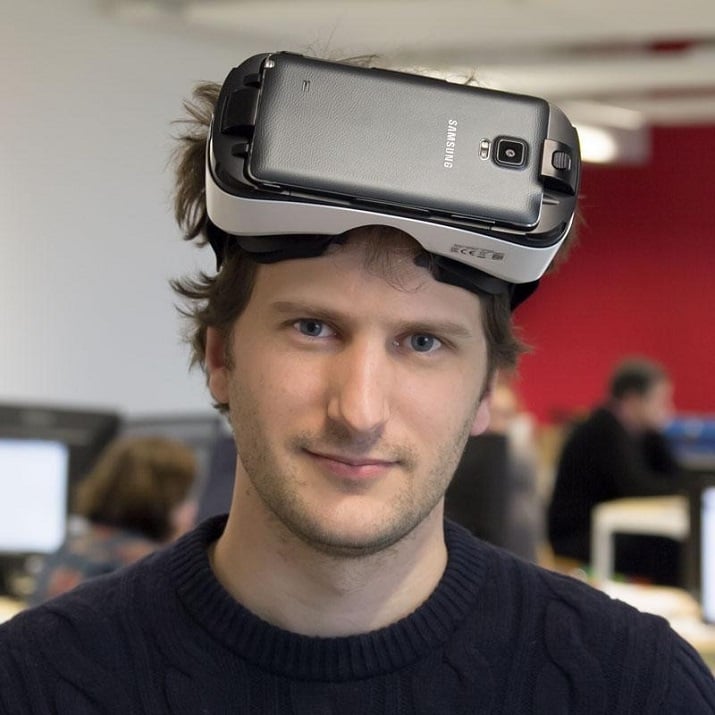 Nicolas Burtey, CEO and founder, Orah Nicolas Burtey, CEO and founder of Orah, sat down with Electronics360 to discuss the demand coming from brands, social media and news organizations, and where 360-degree live streaming goes from here.
1) Orah recently released its 4i Virtual Reality (VR) camera that includes 360-degree video in 4K resolution to capture and stream video instantly. How long was the development process in creating the camera?
Developing the camera itself took us about one year. However, this would not have been possible without the expertise we developed before. Since 2012, we have aimed to offer the best and simplest solutions for professional VR and 360 video creation. Before we developed the Orah 4i, we actually built our expertise in video stitching software. Starting out with VideoStitch Studio and later Vahana VR as the first live-stitching software, our software are leading products in the field and are used by many major brands.
From the success with our software, the company evolved to creating the fully integrated Orah 4i camera. With Orah 4i, there's no more need for time consuming post-production, as everything happens automatically in real-time. At the push of a button it captures, stitches and streams a perfect 360 video in 4K resolution with ambisonic sound. This is only possible thanks to our extensive expertise in stitching software.
2) Where is the demand for 360-degree live streaming coming from?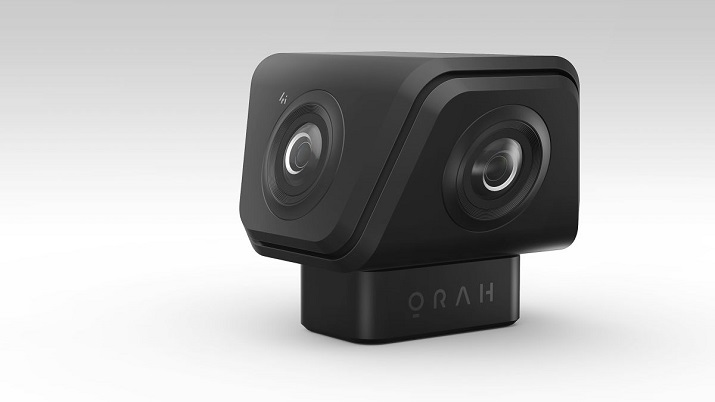 Nicolas Burtey, CEO and founder, Orah More and more brands are recognizing 360 as a viable medium, and want to be a part of it. The media, especially, are increasingly adapting to using 360 video in their programs, and all of them want to do live broadcasts, especially when it comes to sports events and news broadcasts. We've been working with CNET, BBC, France Television and many others to bring this forward.
We noticed in the last year alone, there has been a significant increase in consumer virtual reality. With YouTube, Facebook and Twitter now supporting live 360, this will increase more and more. VR and 360-live streams are very much a hot topic and the technology is still developing – with no slow down.
3) What does someone need to enable streaming using this device? Can a consumer use this or is it strictly for professionals?
For starters, it is very important that the internet connection is very strong and stable, otherwise a 360 live stream in such high quality is simply not possible. If the connection is weak then the quality will not be as good which can defeat the whole purpose of having a high-performing camera and software. That being said, the camera itself is completely user friendly and can easily be used by anyone. However, Orah 4i is certainly more meant for professionals who want to produce a high-quality live stream than for the regular consumer.
4) Obviously, this type of camera would be great for streaming live music or live sporting events but where else do you see the need for a 360-degree streaming video?
We see high interest for 360 live streaming in various sectors reaching from entertainment to education. We recently had a live stream with the camera at a red carpet event for the season premiere of Sony Crackle's "The Art of More" series. This was the first time we used Orah 4i for this kind of event, and it offered a different behind-the-scenes aspect we had never seen before. We also used the camera for the Google I/O Conference last year and Stanford professor Donald Knuth's famous annual lecture — both very different types of events with great viewer feedback. And then there's the media. I mentioned before that the media uses Orah 4i for their news broadcasts. There are plenty of different sectors interested in 360 live streaming, which one will be the biggest remains to be seen.
5) Do you see the Orah 4i playing a role in surveillance or military reconnaissance, or in other security-related markets?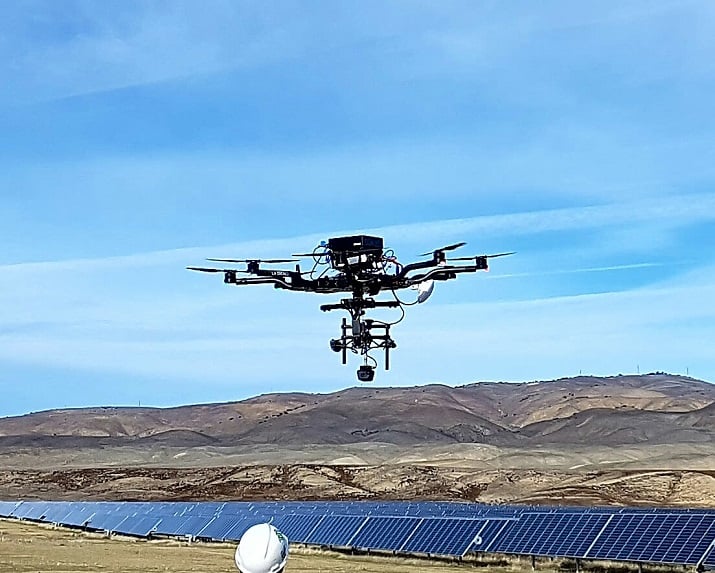 At the recent 2017 CES trade show, Intel attached the Orah 4i to a drone in order to give a virtual reality look at a solar site inspection. Source: Intel The Orah 4i could certainly play a role in either of those markets, but it is not our main target at the moment. As of now, we used the camera at CES 2017, where Intel placed it on a drone and had a few hundred journalists put on VR goggles to experience the view of the drone in the middle of the Mojave Desert, doing a live inspection of a solar power plant. The capabilities and future of this tool are very promising for multiple markets.
6) What does the average consumer need to view content from the Orah 4i? Does it require VR glasses, or is that just for an added experience?
No, consumers do not necessarily need VR glasses to see the content. Anyone who can access YouTube, Facebook or Twitter can view the 360-live stream on a computer or smartphone. Live 360 on your smartphone is an incredible stand-alone experience of its own. Of course, VR goggles give you a more unique sense of presence so we recommend them, but they are not required.
7) Orah has been working with Intel to put the Orah 4i on drones, what additional uses could you see there being with drone support?
There are endless possibilities for live streaming in 360 from drones, as it gives you such a wide view from an amazing perspective. It's interesting for professional fliers and filmmakers in sectors reaching from security to entertainment or promotion, to name just a few. Right now, it's impossible to pinpoint where it will be the most useful, but there are lots of ideas we'd like to incorporate in the future.
8) Are you working with any third-party streaming services such as YouTube or Twitch in order to gauge interest in getting streamers to adopt the camera?
We have been working closely with YouTube for quite a while now and they have been a wonderful partner, and very supportive of our initiatives. Actually, the very first 360 live performance on YouTube was enabled by our live stitching software Vahana VR. And just last week we were at the VR Happy Hour at the YouTube Space in L.A. to show the camera. Besides YouTube, Twitter has also officially announced Orah 4i as one of the three cameras supported for 360 live streaming. And Facebook Live is supported as well, of course.
9) What's next for Orah? Are you planning on developing a future camera, or integrating the Orah 4i into other applications?
I can tell you that we are very proud of what we have achieved so far with regard to Orah 4i and our software capabilities. We always seek feedback to improve our current product and to develop an ecosystem for content creators, which over time would include new hardware and software products.