Every day, more technological solutions are introduced into hospitals and other healthcare settings. Forrester Research reports that health care organizations are forecast to increase their spending on information technology in 2018 by roughly 10 percent over 2017.
And while the public hears about cybersecurity vulnerabilities rising, the majority of patients want the most advanced treatments and environments possible. So while data privacy is front and center on IT managers' minds, health care IT must also be actively creating and pursuing innovative solutions to the daily — often mundane — challenges faced by hospitals. Here are three areas that will likely be top of mind for healthcare IT professionals in the coming year.
IoT
Internet of things (IoT) devices in health care can help people keep tabs on their health. Until recently, the products have been either cumbersome or lacking a clear value proposition, or both. Next year, IoT devices should become more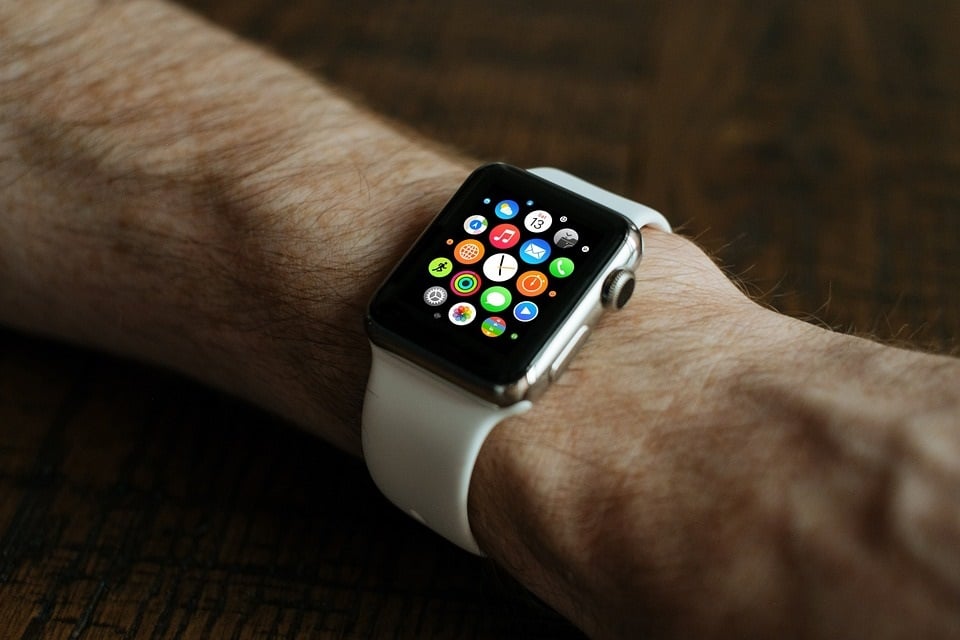 KardiaBand is the world's first FDA-cleared EKG with artificial intelligence for Apple Watch. Source: AliveCor mainstream, particularly as smart watches continue to grow in popularity. Take AliveCor's KardiaBand. The KardiaBand is an FDA-cleared, clinical-grade wearable EKG. The product replaces the original Apple Watch band. Placing a thumb on the integrated KardiaBand sensor takes a medical-grade EKG in just 30 seconds. An unlimited number of recordings can be stored and a monthly summary is generated. The watch device must be operated with a monitoring membership, which is sold separately from the band. In addition, only iPhones are currently supported; KardiaBand does not support the Android OS.
An array of high-quality, low-priced devices with digital outputs are available to consumers everywhere from mall kiosks to big-box stores. These wearables let users send doctors information that can aid in diagnosis and potentially eliminate some doctor visits.
Asset Tracking

Health care facilities are seeing more patients and are under more scrutiny to provide a high-quality, efficient experience. RFID technology can be implemented to help eliminate waste and create a better workflow. Asset tracking and management are key to creating an environment where equipment is readily available and operational when needed. Resources are optimized by reducing time spent hunting down misplaced equipment.
Hospital asset tracking and management systems enabled by RFID provide staff with the exact location and condition of critical resources. Asset tags are placed on mobile medical equipment that seamlessly communicates with existing systems. The tags not only provide information on exactly where the equipment is located, but also on its condition. Equipment that is aging or in sub-optimal condition can be fixed or replaced before the devices are needed. When seconds count, caregivers can access critical equipment immediately, speeding up patient care and potentially improving outcomes.
Bluetooth Beacons
These wireless sensors are incredibly inexpensive but can be invaluable. For example, certain medicine, like insulin, must be kept refrigerated at a certain temperature. If the temperature fluctuates, it can render the medicine ineffective and therefore useless. A Bluetooth beacon can monitor the temperature of refrigerators and alert maintenance staff if the temperature changes. Also, nurses and doctors with e-charts can easily connect via Bluetooth and get updated information that is correctly paired to a specific patient. Many hospitals today use RFID tagging for newborns and other patients, but Bluetooth syncing is becoming more popular as a cost-effective and reliable alternative.