AI startup Crea.vision has created proprietary technology that uses long-range computer vision, artificial intelligence and biometrics to provide automation, security and monitoring services from one device. Rather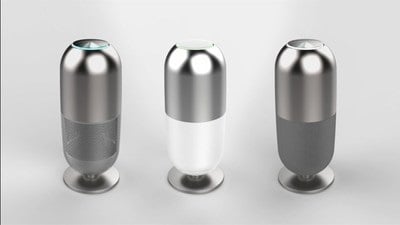 Sensors learn each user's preferences, simplifing device management. Source: Crea.visionthan managing smart devices through screen or voice commands, Crea.vision's sensor combines real-time user ID and location data, resulting in a deep learning system that enables personalization without dependence on smartphones and wearables.
The solution, which will be at the Consumer Electronics Show next month, can learn each user's preferences and adjust accordingly. One particular area of interest is the technology's ability within a household to monitor the well-being of those who may need assistance and alert their caregivers in case of emergency. Likewise, it can notify the owners if an unauthorized person is detected in the house.
Concerns about cybersecurity and privacy have prompted the designers to run all processing on the device itself with no cloud connection. Users' data is encrypted and accessible to authorized devices only.
In a statement, the company's CEO Victor Mudretsov said: "Being enthusiastic early adopters of new technologies, my co-founder and I have experienced the first-hand frustration of dealing with limitless apps controlling too many gizmos. We believe the real intelligence can only be achieved with the shift from transactional user interfaces (screen or voice controlled systems) to fully autonomous ones. Only then, technology will become truly helpful and unobtrusive."