Before the introduction of the first iPhone in 2007, mobile phones were designed for connecting people. After the advent of the smartphone, the purpose of mobile phones expanded to include connecting to the internet. As different form factors of mobile devices evolved, such as tablets and watches, the applications they were designed for expanded as well. Biometrics, GPS, secure purchasing, social media, movies and music have all become essential features of mobile devices, all made possible through improved technology, particularly wireless data transfer.

The Evolution of Data Networks. Source: Wikipedia
For most carriers, 4G wireless broadband can download at speeds of around 1.5 megabytes per second (MB/s), which was a sizeable improvement over 3G which typically offered download speeds of about 0.20 MB/s. Please note that these values are the actual values you get when you use your phone as opposed to the peak values often cited when discussing these standards. The improvement from 3G to 4G has really been the driver behind the shift to mobile devices for accessing the internet over the past decade. Combined with built-in sensors and GPS, smartphones and tablets have evolved far beyond simple texting, talking and browsing.
The old standard was to switch from cellular data to Wi-Fi when you were using a data-intensive application that required frequent updating. Now, particularly in public places, switching off your Wi-Fi often leads to better data download performance. Desktop computers are already starting to disappear, replaced by laptops that generally use Wi-Fi from an internet service provider (ISP) modem. So today, with the past decades' proliferation of mobile devices, there exists a bifurcation on how the internet is accessed. Generally at home, in the office, in stores and public places, the internet is accessed through Wi-Fi connected to a wireline (fiber or cable). Everywhere else, the internet connection is through wireless carriers. It may not be too long from now when people get rid of their home Wi-Fi, thanks to the upcoming transition to 5G.
5G is expected to offer download speeds around 1 GB/s and should be implemented over the next decade much like 4G was implemented over the past decade. The shift will be significant because ISPs download and upload speeds in the U.S. have stagnated. ISPs typically offer download speeds around 2-5 MB/s, which is better than 4G, but will be nothing compared to what the wireless carriers can offer with 5G. 5G isn't just faster either; it greatly reduces latency, consumes less power and penetrates farther into buildings to improve coverage. In other words, 5G wasn't designed as a faster 4G, it was designed to replace Wi-Fi and the ISPs in as many applications as possible. In all likelihood, ten years from now laptops, smart TVs and mobile devices will be connecting to the internet through wireless carriers the majority of the time.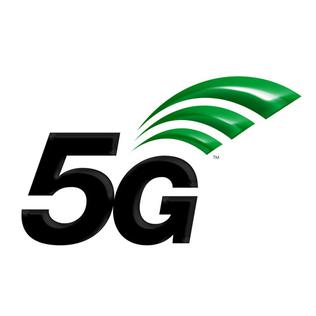 Source: WikipediaThe impending supremacy of 5G is no accident, and for proof you need look no further than the internet of things (IoT). For the past decade the IoT has grown exponentially, first in the home security industry and then later into the home entertainment, home lighting and home heating industries. Products such as smart locks and smart outlets have gradually been adopted into new construction even as smart appliances such as refrigerators, coffee makers, ovens, etc., have started to make their way into homes. After years of rumors, the IoT is finally starting to go mainstream and 5G will be ready when it does. As mentioned earlier, the earliest networks were designed for connecting people, 3G and 4G added connecting to the internet. 5G is adding connecting to the IoT.
Remember, it was 3G and 4G that led to the explosive versatility of smartphones we enjoy today. 5G's ability to interact with the IoT will likely revolutionize mobile device functionality and even lead to new devices. Imagine cars with heads-up displays built into the windshield displaying the empty parking spots, or restaurants and traffic patterns in a 4 block radius — data your car acquired through cheap city parking sensors using 5G to share their status. Imagine smart glasses that provide reviews when looking at a restaurant or store. Those same glasses could provide Zillow information when viewing properties for sale. Today we are connected to the internet almost everywhere we go. Tomorrow we may be immersed in it. Augmented reality has been the inevitable evolution of the internet and 5G will make it possible. The day may come when we take our device off and feel disoriented by not seeing up to date information about everything we see.