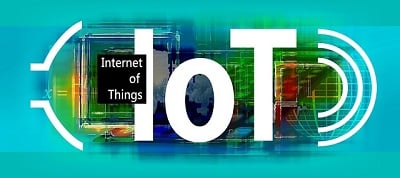 The industry is moving to break down traditional barriers as cross-functional collaboration has become a prerequisite in order to remain competitive in a connected world. Long gone are the days when proprietary applications and sole proprietors engaged in industry best practices. The internet of things (IoT) is ever expanding. Complete in-house solutions that are finding success are few and far between. Now more than ever it's about the value proposition, but maybe even more so about your support network.
Internet of Things (IoT)
The Internet of Things (IoT) in its simplest state is a system of connected devices that interact without human intervention. It is a wide field that has infiltrated a breadth of industries including building automation system (BAS), electrical utilities, transportation, and manufacturing.
The ability of these connected devices to accumulate unstructured data and derive value has allowed for a new level of operational efficiency. As the market matures there are seemingly endless device capabilities, and the industry experts who have made autonomous intervention possible have each carved out its niche, whether it be cloud computing, device security, or supporting infrastructure.
Smart Devices
In the world of IoT, a smart device is no more than a keyboard is to a computer. It is more or less an IP addressable system component that communicates with peer devices either through a hardwired TCP/IP connection or a wireless protocol such as Bluetooth, NFC, WiFi or Zigbee. To some extent, it operates interactively or autonomously with peer devices without human intervention.
The market for smart devices and IoT is one of the fastest growing and they are quickly becoming ubiquitous with almost everything electronic. Consulting firm McKinsey & Co. estimates a compound annual growth rate (CAGR) of 32.6 percent through 2020 and to become established as a future leader in the realm of IoT the time to act is now, but how?
Strategic Partnerships
To remain competitive manufacturers are pressed more than ever to expedite time to market. They need their devices to be secure and compatible while emphasizing the value proposition. To reach these goals it's become a standard practice to formulate a strategic partnership with a two-way value stream.
Possibly this comes from lessons learned from the world's largest chemical manufacturer, BASF, who ran an ad campaign in the 1990's with the slogan, "At BASF, we don't make a lot of the products you buy, we make a lot of the products you buy better." It was at the time an ingenious marketing strategy that compelled manufacturers to think about material requirements.
In the field of IoT the same game is being played out, but this time it's not a marketing campaign, it's a value proposition that every device manufacturer lives. It's no longer solely about the device but about how you add value to the system and with whom you can partner to form a strategic alliance.
An example of a strategic partnership includes that of NuLEDs, Inc. and Cisco. NuLEDs was formed in 2011 and they quickly gained a competitive advantage by concentrating on their value proposition and by partnering with Cisco who is an industry expert in networking. It may not be an exclusive partnership, but it is strategic and allowed NuLEDs to succeed in the smart lighting market while at the same time promoting Cisco's IP-based, PoE network for Lighting, the Digital Ceiling.
On a micro scale, there are numerous partners in the automotive market. Take Tesla, for example, they make the electric vehicle, but by partnering with Amazon Web Services (AWS), NVIDIA, BOSCH and other industry experts, they make the electric vehicle better.
Conclusion
Strategic partnerships are a win-win scenario allowing device manufacturers to capitalize on the value proposition with an expedited time to market and in some cases compatibility assurance. It's not to say that non-strategic partnerships, like relying on AWS or Microsoft to handle the IoT platform with their enterprise security, advanced analytics, and cloud computing solutions, aren't equally as important. It is that the right solution is often to engage in IoT and concentrate on the value proposition. Partner with key industries who stand to gain a competitive advantage while reducing your time to market. Remove the onus on yourself of doing everything and concentrate on doing something.
Resources:
IoT Partnerships – A Guide to Partnership Types and Relationships