Massimo Mauri is CEO of SECO SpA. He's an executive manager with extensive experience in M&A (IPO, international deals, Private Equity, fund raising, acquisitions, mergers), financial matters knowledge and wide expertise in negotiating key partnerships, defining and executing strategic planning, and managing resources. During his long-term career, moving through different business sectors, he acquired strong managerial skills, that he has successfully placed at the service of SECO since 2016.
How important is artificial intelligence to the industrial IoT/IoT market today and where do you see heading in the future?
Massimo Mauri: Digitalization and the provision of high value-added services to users have become priorities for many companies. In this scenario, AI is strategic, as it enables any connected edge device to become intelligent and capable of providing unprecedented services. Applying AI to the IoT market means redefining the concept of IoT itself: No longer just a means to remotely monitor and control a connected device, but rather a data stream able to generate intelligence in the device itself, that can be used to deliver truly innovative and disruptive services to the market.
Today this is what companies ask for, and demand will keep growing as the need for smart products is increasing among end users as well. Soon, companies that don't invest in AI to equip their devices will likely lose out on competitiveness, and this is also the reason why today AI plays a central role in SECO's business.
How can AI help in predictive maintenance in a factory to prevent machines from breaking down or identifying issues prior to something going wrong?
Mauri: Predictive maintenance is probably one of the areas where AI has the most impact, not surprisingly it is the most widely requested application in current manufacturing. Unlike traditional models — in which maintenance is reactive and performed on machinery that is already broken – predictive maintenance allows the operator — or even the system itself — to sense when something is wrong before major problems arise. In this scenario, AI is employed to identify mechanical problems quickly and accurately enough to allow for corrections before breakage happens. That means saving money by preventing downtime, reducing maintenance costs and improving the ROI of each device.
What are the long-term goals for SECO Mind and what role it will play in the IoT market?
Mauri: SECO Mind is the company backed by SECO that brings together the high value-added AI, IoT and big data analytics knowledge of the group. Its deep know-how in the field of IoT and AI analytics has already paid off with the creation of Clea, a full-fledged software platform designed to turn field data into actionable and measurable insights. The goal of SECO Mind is to help companies rethink their business with AI, offering them a unique value proposition. In fact, while there are a few companies globally that offer both edge and IoT expertise, SECO Mind is the leader in offering edge, IoT and AI in an all-in-one solution: Clea.
In June, SECO completed its acquisition of Oro Networks, which will be under SECO Mind, what does this acquisition bring to the table for the company and how will Oro's products be integrated into SECO's portfolio?
Mauri: The acquisition of Oro Networks was a key transaction to move forward our business strategy of adding more and more value to the solutions we offer to our clients. The strong expertise of Oro in the field of artificial intelligence and data science seamlessly fits with the skills we already had, allowing us to complete the transition of our business model to the PaaS scheme. Thanks to this transaction we are able to customize the "last mile" of Clea with the artificial intelligence module and target new software-first clients. Furthermore, we have created a strong SECO Mind presence in Silicon Valley, which will further accelerate the adoption of Clea in the U.S. market.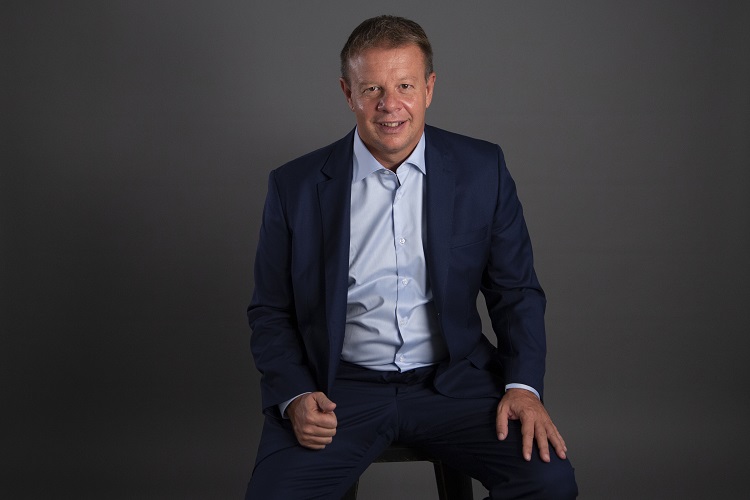 Massimo Mauri, CEO of SECO.
Can you explain the development of the Clea and where it is used today in the IoT market?
Mauri: Clea is the one-stop solution from SECO Mind that accelerates business with Edge AI. It is designed to collect field data, move them to the cloud and analyze them in real time using AI algorithms, thus turning data into actionable and measurable insights that enable data-driven business decisions. In few words, Clea combines AI, IoT, Edge and cloud computing with customer-centric services and hardware solutions, and it is provided as a single, one-stop solution. Clea's possible applications are various, and thanks to its easy integration — even with existing machine stacks — AI is almost within the reach of every company.
How has the market changed in the industrial IoT market where Clea — with a microprocessor, internal flash, sensors and an AI suite — is needed over traditional solutions?
Mauri: As the number of connected devices inside smart factories has increased, the need to efficiently process a huge amount of data, reduce downtime and maintenance costs, and optimize manufacturing processes has arisen. In this scenario, AI is the solution, as it replaces traditional practices with next-generation ones to accelerate businesses in transitioning to a data-driven approach.
Using an AI-powered solution like Clea means being able to monitor and optimize manufacturing processes, remotely manage fleets of devices, forecast equipment failure in machinery and act promptly. The advantage of a ready-to-use, one-stop solution such as Clea, then, is that all companies can empower their devices with AI, even those without the in-house expertise to do so: Clea combines sensors, data analytics, AI algorithms and telemetry in a single package.
Outside of the IoT market, where do you see SECO Mind AI technology fitting into other markets?
Mauri: Already today AI is almost everywhere, and in the next few years it will be even more so, eventually becoming part of our everyday life. Applications outside the IoT market are many: augmented driving, personalized customer experience, virtual assistance just to name a few. An emerging sector that is particularly interesting for SECO Mind is e-mobility.
Electric vehicle on-board systems, battery-board systems, systems for charging stations can be successfully complemented with AI, also considering that electric vehicles users are on average more focused on receiving high-quality digital services. Another interesting area is that of smart cities: SECO Mind can be a key player in this field, thus being able to provide all the technologies required to build the smart cities of the future.
Where do you see SECO in the next five years and the growth of the AI industry in general in terms of market penetration and adoption?
Mauri: AI is the future: according to the forecasts, 95% of customer interactions will be powered by AI algorithms by 2025, and by then the AI market could grow up to almost $200 billion in size. At SECO we want to be at the forefront of this trend, therefore we have been working to evolve our business model and strengthen the competences and resources to authoritatively project ourselves in the market of AI and IoT solutions. Through a series of strategic acquisitions, in Italy and abroad, we have managed to build a solid entity — SECO Mind — capable of gathering and orchestrating strong expertise in the fields of AI, IoT, cloud computing and big data analytics.