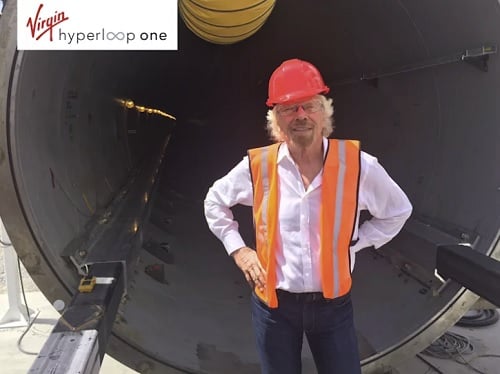 Virgin's Richard Branson will join the Board of Directors of Hyperloop One. Source: VirginJust a few weeks after it secured an additional $85 million in funding, Hyperloop One has taken on an additional partner to bring the reality of a super-fast railway transportation mode to life.
Virgin Group, led by billionaire entrepreneur Richard Branson, and Hyperloop One have entered into a global strategic partnership that will focus on bringing what is billed as a fifth mode of transportation for both passenger travel and mixed-use cargo services. Branson will also join Hyperloop One's Board of Directors as a result of the deal.
Another aspect of the deal includes Hyperloop One changing its name to Virgin Hyperloop One, in order to be more recognizable around the world as well as promote shared goals between the companies. Virgin will not be the only operator as a result of the deal, as Hyperloop One plans to work with a variety of operators as selected by customers.
This past summer, Hyperloop One held its Global Challenge to identify the strongest possible hyperloop routes in the world with winners coming from the U.A.E., U.S., Canada, Finland, the Netherlands and India.
Despite the partnership, Hyperloop One will remain in control of all engineering and development, product and system design, business development, and strategy. However, partnering with Virgin will give the company the ability to utilize Virgin's industries and customers in a variety of industries, including transportation.