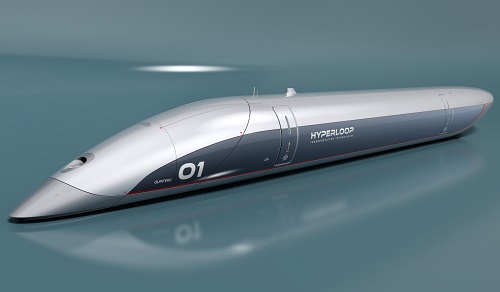 The HTT hyperloop could find a home in Illinois and Ohio. Source: HTTThe hyperloop is being billed as the next generation of transportation or as some are calling it the fifth mode of transportation beyond cars, trains, planes or boats.
There have been numerous exploratory efforts undertaken across the world by the leading hyperloop companies, including Virgin Hyperloop One and SpaceX.
Now, Hyperloop Transportation Technologies (HTT) is getting in on the act with the signing of official agreements with the North Ohio Areawide Coordinating Agency (NOACA) that is teaming with the Illinois' Department of Transportation (IDOT) to begin a study of the region to see if the hyperloop would be a feasible investment.
The study will investigate potential corridors that would connect Cleveland to Chicago. HTT has been working alongside governments from several states, including Illinois, Ohio, Pennsylvania and Wisconsin in order to request infrastructure funding support from the federal government to develop a hyperloop system.
HTT says it has formed a consortium around the project to include other transportation and construction organizations and has scheduled an event for later this month where more details will be presented regarding members of the consortium.
"Regulations are the ultimate barrier for Hyperloop implementation, and we are excited to build the first real public-private partnership to bring Hyperloop travel to the U.S.," said Dirk Ahlborn, CEO of HTT. "With this agreement, we welcome innovative and industry-leading partners in both government and industry to our movement."