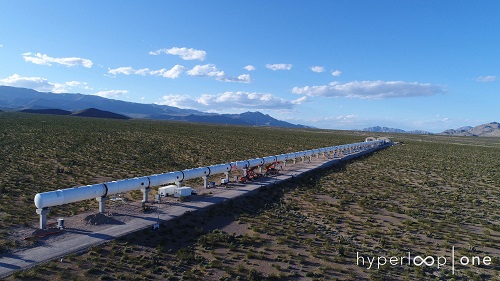 Hyperloop One is working with governments on potential corridors for its new transportation system. Source: Hyperloop OneFifth mode of transportation vendor Hyperloop One has completed another round of fundraising to the tune of $85 million.
This brings the total financing raised by Hyperloop One to $245 million since its founding in 2014. The company initially targeted $50 million and ended up exceeding its goal with Caspian VC Partners, as part of Summa Group, and OurCrowd.com leading the way.
This summer Hyperloop One completed a test of its transportation system and recently revealed the winners of its Global Challenge to identify potential corridors for new hyperloops across the world. The company says it has been in discussion with the Netherlands and Finland about possible routes, and it has completed feasibility studies in Dubai, the U.K., Russia and the U.S.
"I'm excited to see how far we've come in the past year, not just on the technology, but on our path to commercialization," said Brent Callinicos, COO and CFO of Hyperloop One. "The fact that we have made so much progress with governments around the world speaks to the transformative nature of Hyperloop One's technology and the material transportation and societal benefits it unlocks. The demand expressed by investors in this round highlights how far we've come in such a short period of time."