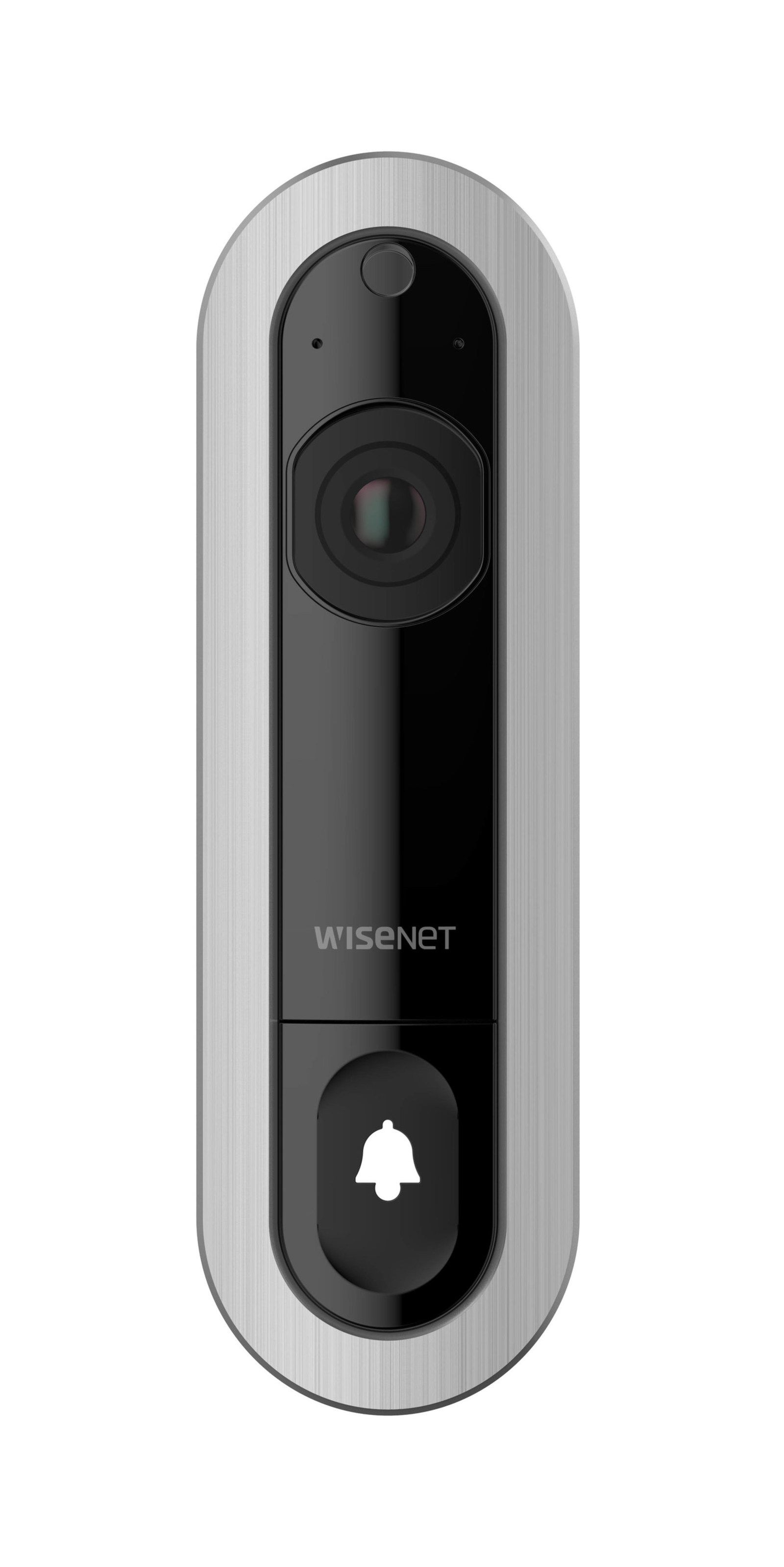 Hanwha Techwin America (formerly Samsung Techwin America), a leader in consumer video monitoring and home surveillance products, today unveiled the Wisenet-SmartCam D1, the world's first video doorbell with face recognition alerts in the market. Source: Hanwha Techwin
Hanwha Techwin American has revealed the Wisenet-SmartCam D1—the first doorbell with face recognition alerts in the market.
The D1 is equipped with next-generation technology like face recognition and human detection that is enabled by Hanwha Techwein's Wisenet 5 chipset. When a face is detected, the doorbell captures and crops the face automatically. The user can assign a name to the face and note them as an "interested face." Through the Wisenet SmartCam+ app, users can receive alerts when an unidentified visitor or "interested face" is detected at the door. The technology reduces false alerts and only alerts users to humans, not animals or cars passing by. The Hanwah Techwin SmartCloud service plan can filter through videos based on specific individuals that were captured by face recognition.
The Wisenet 5 chipset enabled Abnormal Sound Detection. When the video doorbell identified sirens, screaming and glass breaking, an audio alert is immediately sent to the user's smartphone.
The video doorbell has a built-in microphone and speaker for Two-Way Talk, live-view on demand, high performance wide dynamic range for color balance in backlit situations and 2D/3D noise reduction to improve images taken in low-light conditions. The cameras have 1080p full HD streaming, 150-degree field of view and dual Wi-Fi band.
Users are alerted when the doorbell rings through the existing hardwired mechanical/electric chime through the doorbell itself and the app. The D1 can connect with the Wisenet-SmartCam A1 home security system and can be set up to notify users through both devices that the doorbell has been rung.
Recordings from the D1 can be stored via Hanwha Techwin's SmartCloud cloud storage service powered by video analytics. Subscription plans are available for event storage with options of 30 days, 60 days or 180 days.
The D1 will be on HSN on September 24th, 2017 for $249. It will launch on Amazon and in a kit with the SmartCam A1 indoor and outdoor camera system at Sam's Club in October.
To learn more about this new product, visit the site here.