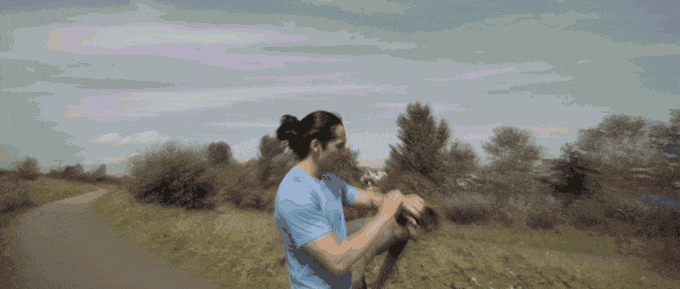 Smartwatches have come a long way since the early generation Apple Watch that kicked off a whole new era of wearable electronics with a variety of features.
Now comes what is claimed to be the world's first solar-powered smartwatch, dubbed LunaR, which integrates a solar charging system with traditional timepiece aesthetics.
The watch includes a transparent solar panel that harvests power from the sun as well as artificial light so that it almost never needs to be recharged.
"LunaR was inspired by the perpetual cycle of the moon and the sun," says Gavin Brown, chief designer of LunaR. "We created a device that combines the appealing look of a classic wristwatch with the functionality of a modern smartwatch. And because it captures both natural and artificial light, you could go years without ever needing to charge it."
The smartwatch is targeted at outdoor enthusiasts, avid travelers and lifestyle-watch aficionados that can receive notifications for text, calls and social media as well as life-tracking and monitoring functionality such as steps, distance, calories and sleep data. It has a dual time zone timekeeping function, is water resistant up to 50 meters and tracks sunrise and sunset times alerting users to the amount of time left for outdoor activities.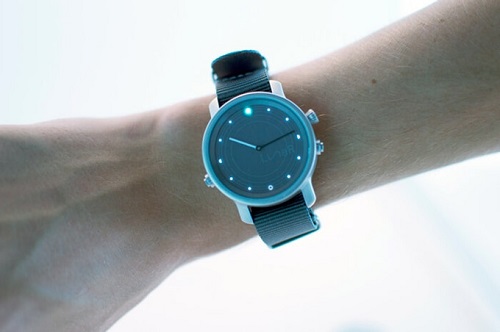 The LunaR smartwatch. Source; LunaR The transparent solar panel was developed by solar company Sunpartner Technologies and begins charging instantly when the watch is exposed to natural or artificial light.
"LunaR is our first attempt in the microelectronics sector," says Ludovic Deblois, president and co-founder of Sunpartner "We believe it will redefine the future of battery management in all smart devices."
A new Kickstarter campaign has been started for early backers of the LunaR smartwatch for $239. Visit the project's Kickstarter page to see the full project.