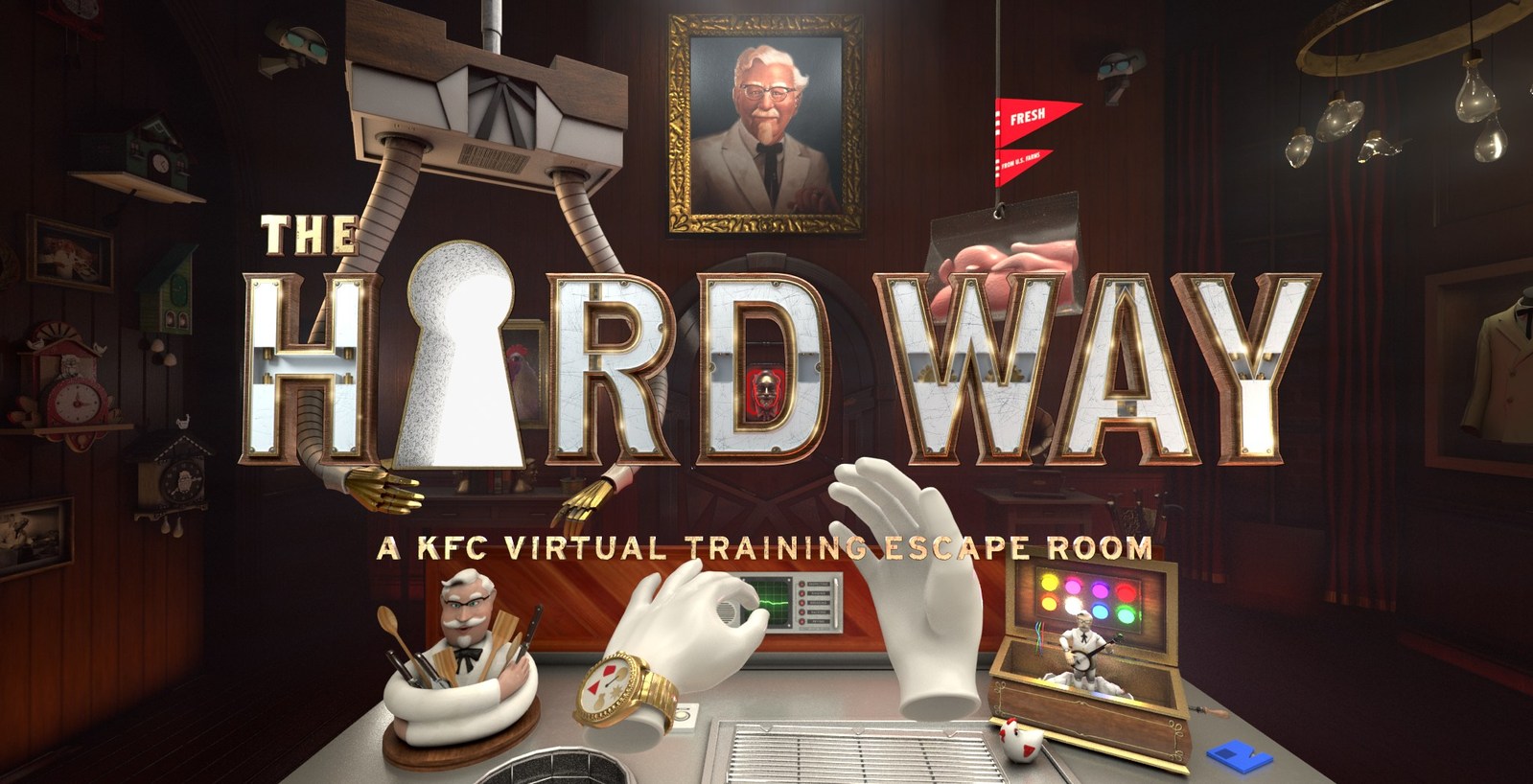 "The Hard Way" virtual reality experience takes employee training to a new level to teach KFC cooks how to make fried chicken in a way the Colonel never could have imagined. Source: KFC
Fast food restaurant KFC is using virtual reality technology to help their chefs learn how to make their Original Recipe® fried chicken in a new hands-on and modern way. The VR technology is called "The Hard Way—a KFC Virtual Training Escape Room." It is designed as an escape room where a virtual Colonel Sanders gives trainees hints and clues to ensure they are making fried chicken the same way he did more than 70 years ago.
After successfully completing five steps involved in chicken preparation—inspecting, rinsing, breading, racking and pressure frying—the trainees exit the secret training kitchen with a high-level glimpse of what goes into cooking Original Recipe chicken. The process takes 25 minutes from start to service. The virtual game utilizes modern technology like time-lapse to provide participants with a ten-minute demonstration of KFC's cooking process.
KFC restaurants across the United States will use the VR simulation to supplement their robust, multi-stop employee training program called the Chicken Mastery Certification. This provides detailed e-learning and hands-on training for cooks in each of KFC's kitchens.
Instead of using virtual reality to teach the team how to do their job faster, KFC is using this technology to teach their cooks how to make its chicken better.
This VR escape room game was developed in partnership with Wieden+Kennedy's creative technology group, W+K Lodge, and designed for the Oculus platform with the Rift + Touch headset and touch controllers.