Technology is playing a pivotal role in changing consumer and supplier relationships. One industry that is implementing a plethora of technical innovation is the food and beverage industry. For starters, technology is changing the way restaurants interact with their customers by implementing automation and app-enabled ordering and delivery. But the industry is going way beyond simple smartphone apps.
Take a look at the selection of companies below. Each company has created a novel way to implement advancements in camera, robotics, software, drone, and even autonomous driving technology into its brand.
Coca-Cola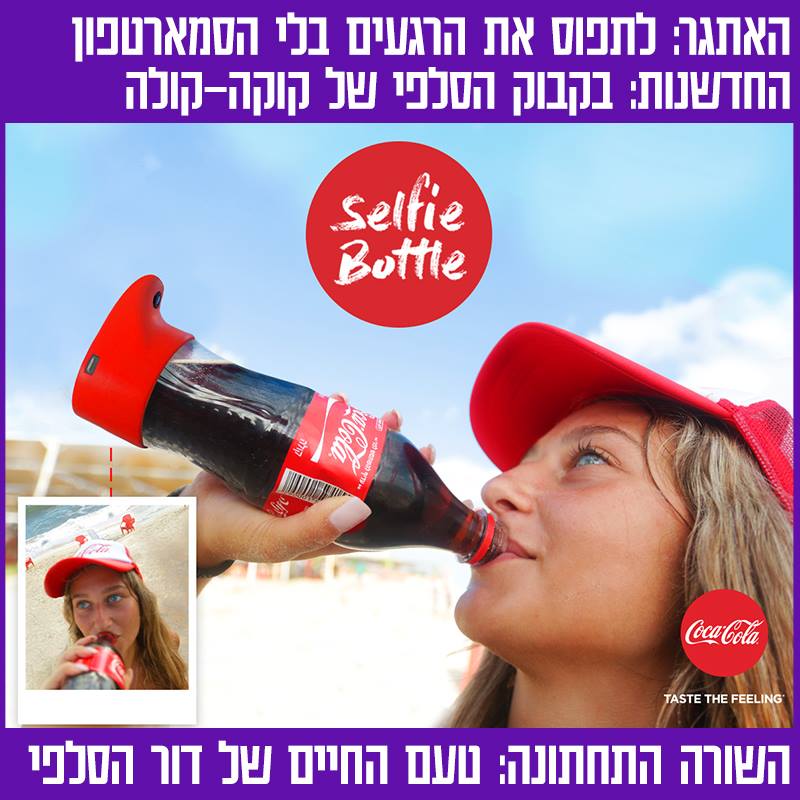 Just this week, Coca-Cola announced its "Selfie Bottle", which allows users to snap a selfie while drinking a soda. The special edition bottles, which were the brainchild of a Tel Aviv based advertising agency Gefen Team, are equipped with a camera that snaps a photo every time the bottle is tilted to a specific degree angle to capture the drinker in action.
Kentucky Fried Chicken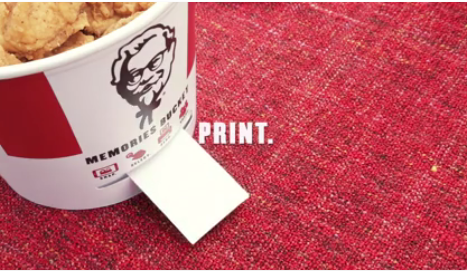 Last year, KFC unveiled a limited edition fried chicken bucket equipped with a built-in photo printer. The Memories Bucket could connect to a smartphone via Bluetooth to print Polaroid photos of pictures you snapped.
McDonald's
The fast-food chain has been taking a more innovative approach to its restaurants by implementing a series of wireless charging stations in its restaurants in the UK, as well as initiated pilot programs in other parts of Europe and the United States. The company has also implemented a series of self-serve touchscreen kiosks, most recently in Chicago, and plans to further develop the "experience of the future."
Domino's Pizza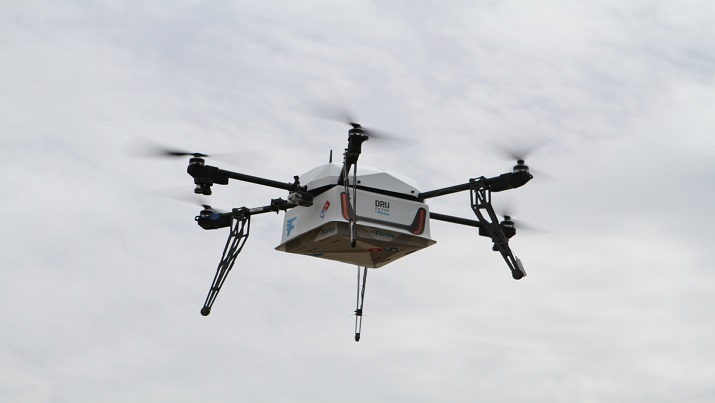 A few years ago, Domino's introduced the drone-delivery concept, but it would be a while before that technology could come to life. In addition to Coca-Cola's Selfie Bottle, this week has brought with it the world's first commercial pizza delivery by drone. The pizza was delivered to a couple in New Zealand via Flirty drone. The lightweight Flirtey drone is constructed from carbon fiber, aluminum and 3-D printed components. The autonomous and electrically driven unmanned aerial vehicle lowers its cargo via tether and has built-in safety features such as low-battery return-to-safe-location programming and auto-return-home commands in case of low GPS signal or communication loss.
Domino's Pizza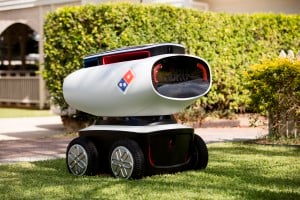 Yes, the company will appear on the list twice for another noteworthy innovation. Earlier this year the company unveiled DRU, Domino's Robotic Unit, an autonomous delivery vehicle that can navigate from a starting point to final destination, while selecting the best path of travel. The vehicle's on-board sensors enable it to perceive obstacles along the way and avoid them if necessary.
The company admits that the technology won't be taking to the streets tomorrow, but in the meantime DRU is a step forward in the work Domino's is doing in the future commercialization of this technology.
Wendy's
Wendy's is another fast-food chain that jumped into the innovation and technology ring. Last year the company opened 90° Labs near the campus of The Ohio State University in order to spur consumer-facing technologies such as mobile ordering, pay and other digital experiences. Efforts also include strengthening support systems like optimizing business intelligence and internal communications technologies.
"Through proximity, the facility is intended to inherit energy and gain perspective from the neighboring University campus, as we work to develop differentiating, interactive digital experiences for our customers, employees and franchise system," said Drew Domecq, Vice President of Enterprise Solutions, who will lead day-to-day operation of 90 Degrees Labs, in a press release regarding the facility commencement.
TAPPTEK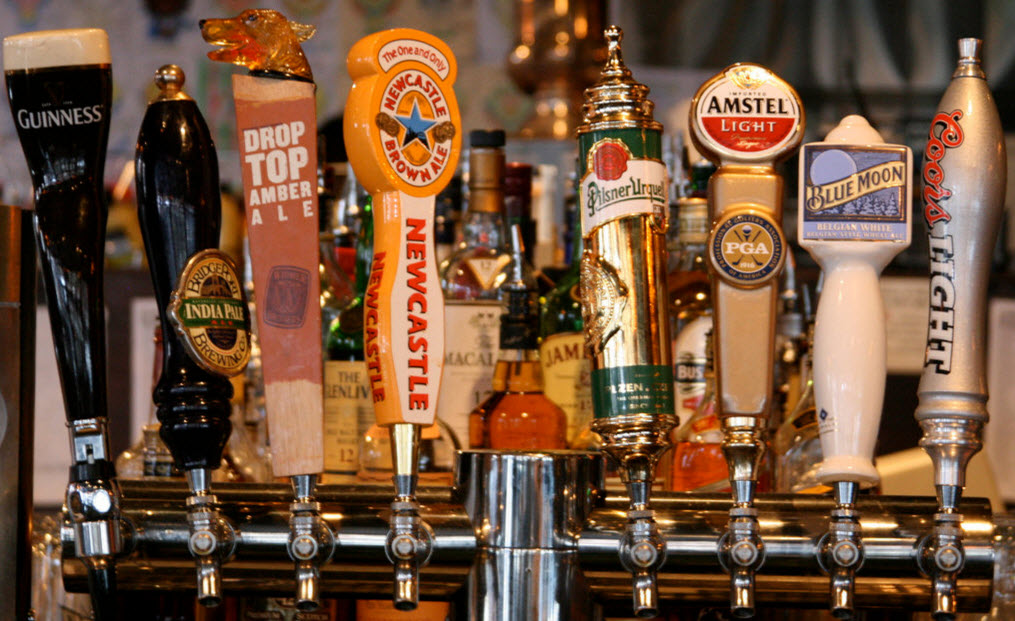 TAPP Technologies is a start-up company that has unveiled a smart beer-tap handle technology that can capture and send data to enhance customer experience and provide usable data for beer companies and bar owners. TAPPTEK captures real-time information on location, date, and time via our proprietary platform each time a beer tap is pulled. Valuable data is used to enhance the customer experience, the bar owners operations and beer company's engagement. The device will roll out for less than $500 and weighs less than an average smartphone. The device contains an accelerometer, power supply, and is Bluetooth enabled.
Budweiser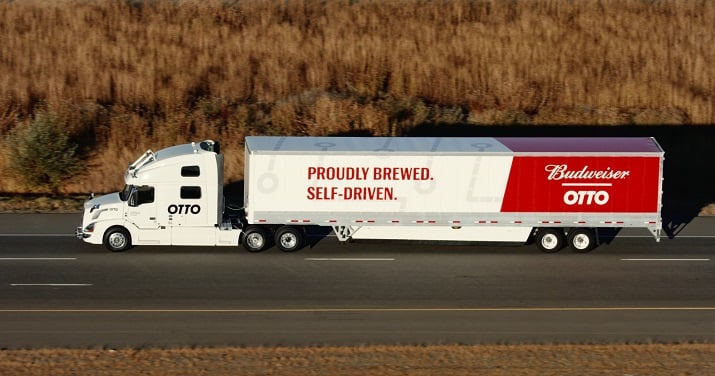 Recently, Anheuser-Busch teamed up with transportation company Otto to complete the first shipment of Budweiser beer by self-driving truck. The truck was mounted with cameras, radar and lidar sensors in order to see the road. Otto's transportation system controlled the acceleration, braking and steering of the truck while a professional driver monitored the 120-mile journey from the sleeper birth in the back.
Keep an eye out for more technology innovations from your favorite food and beverage companies.