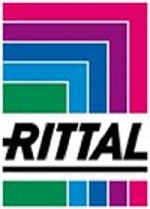 Rittal Corporation (Schaumburg, Ill.), a major enclosure manufacturer and innovator in thermal management of electrical, electronic and IT equipment, has received the U.S. and Canadian Listing Certification (FTTA/FTTA7) with Underwriters Laboratory (UL). All Rittal climate products, from energy-efficient Blue e air conditioners to air-to-water heat exchangers and filter fans, will be UL-listed.
UL drives global research and standards to continually advance and meet ever-evolving product safety, performance and interoperability needs. UL's global network of technical experts and state-of-the-art facilities, along with long-standing relationships with regulatory authorities, partner laboratories and industry technical leaders, helps manufacturers gain the compliance credentials they need to compete in a more complex global supply chain.
These UL-listed products can now be installed without any additional evaluation, increasing efficiency and lowering costs for end users and manufacturers alike.