Rittal North America, a global manufacturer of industrial and IT enclosures and EPLAN, a developer of software solutions for machine, plant and control cabinet engineering, announce the release of new enclosures, Edge technologies and engineering software. The new releases provide end-to-end integration, versatility in design and future-proof systems.
These offerings will be showcased at the Rockwell Automation Fair, November 10 to 11, in Houston, Texas, at booth #1931.
Employing automated solutions and internet of things (IoT) capabilities are rapidly becoming a requirement as industries experience an increase in demand, labor shortages and the need to reduce operating costs. The shift to Industry 4.0 solidifies the need for reliable, future-proof products and complete solutions.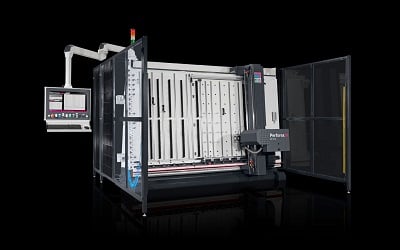 Source: Rittal North AmericaLaunching from Rittal are the Perforex MT milling terminal and Edge IT network/server racks. Additionally, the new EPLAN 2022 platform is being showcased with a focus on smart wiring and digital twin technology. Customers will experience fully integrated solutions from engineering designs to final product execution as products and technologies are unveiled through live interactive demos, trainings and presentations.
The Perforex MT 2201 milling terminal provides integrators and OEMs accelerated throughput times for enclosure modifications and is capable of processing all machined materials including painted steel and stainless-steel sheet, aluminum, copper and fiberglass. The MT 2201 provides repeatable accuracy, reliability, and increases the efficiency of modification operations by as much as 85%.
Rittal Edge IT network/server racks are designed to exceed expectations for Industry 4.0 applications by harnessing data where critical processes are happening and driving real-time analytics and integrations for manufacturing companies – enabling them to make decisions that can improve operations and productivity.
Gone are the days of manual inputs and rework for electrical schematics. Comprehensive smart wiring solutions from wire path planning to layout reduce labor, waste and costs throughout the process. Digital twin technology allows customers to automate the manufacturing of products with a 3D design showing the actual desired output. EPLAN 2022 streamlines the electrical engineering process through efficient and reliable automation.