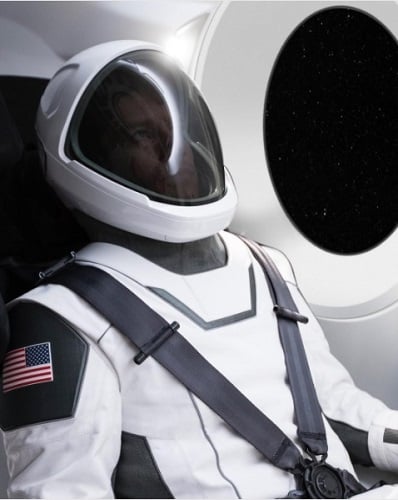 The new spacesuit. Source: SpaceXElon Musk, the CEO of SpaceX and Tesla Motors, revealed the first photo of what he calls the first SpaceX spacesuit.
"Already tested to double vacuum pressure," Musk says on his Instagram. "Was incredibly hard to balance esthetics and function. Easy to do either separately."
Musk added that this was more than just a prototype but that the suit actually works.
This is good news considering earlier this year NASA conducted an audit of its spacesuits and found that only 11 of its original 18 Extravehicular Mobility Units (EMUs) were still operational. Worse yet, NASA believes it wouldn't be able to supply new suits in time to support the International Space Station (ISS) prior to 2024.
If Musk is right and they have a working spacesuit, this might offload NASA's reliance on its own suits for resupplying ISS and other ventures into space.
SpaceX and Musk have been pioneers in developing private space systems that will be used to carry passengers and cargo back and forth to Earth. Musk's long-standing plan is to get humans to Mars. He delivered an entire manifesto on how to do it back in June when he detailed the spacecraft, rockets, fuel, architecture and more needed to create a city on the red plant.
SpaceX also recently became the first private company to re-fly an orbital spacecraft when it sent its Dragon module to the ISS for a resupply mission.