SpaceX successfully launched its Falcon 9 rocket from Kennedy Space Center on Sunday, February 19, 2017 in a significant and historic mission. While not necessarily a mission of "firsts," it was a mission of landmark successes that could pave the way for future victories in the aerospace industry.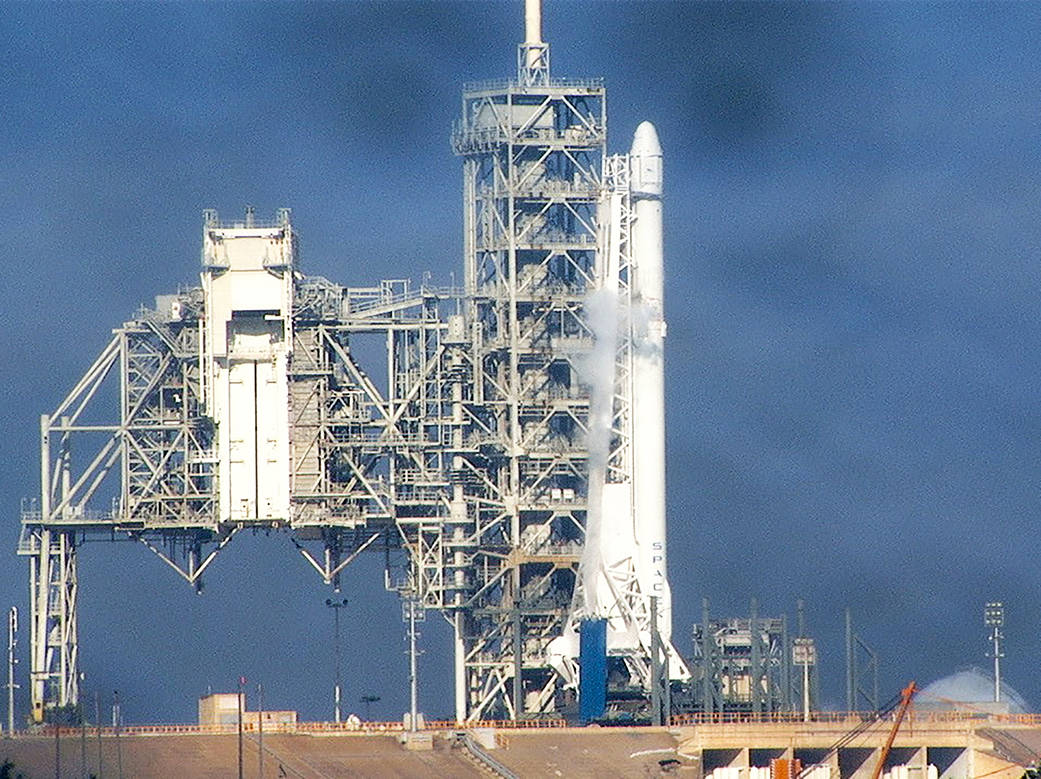 The Falcon 9 fuels up for an historic launch. / Photo courtesy of NASA And the launch almost didn't even take place -- originally scheduled for February 18, that launch was called off with just 13 seconds remaining. Minutes prior, engineers found an issue with the second-stage thrust control during the pre-flight check, and it couldn't be fixed in time, according to this article.

However, blue skies greeted the SpaceX team on Sunday, and clouds parted to enable a safe flight.
Successful Booster Landing
Spectators at Cape Canaveral, as well as other Florida residents, heard the sonic boom that marked the booster's landing at the Air Force Station -- a sound not experienced since the space shuttle era.

"Baby came back," SpaceX founder Elon Musk tweeted as the reusable booster landed successfully eight minutes after launch. All but two prior successful booster landings have occurred on ocean platforms.
Successful Orbit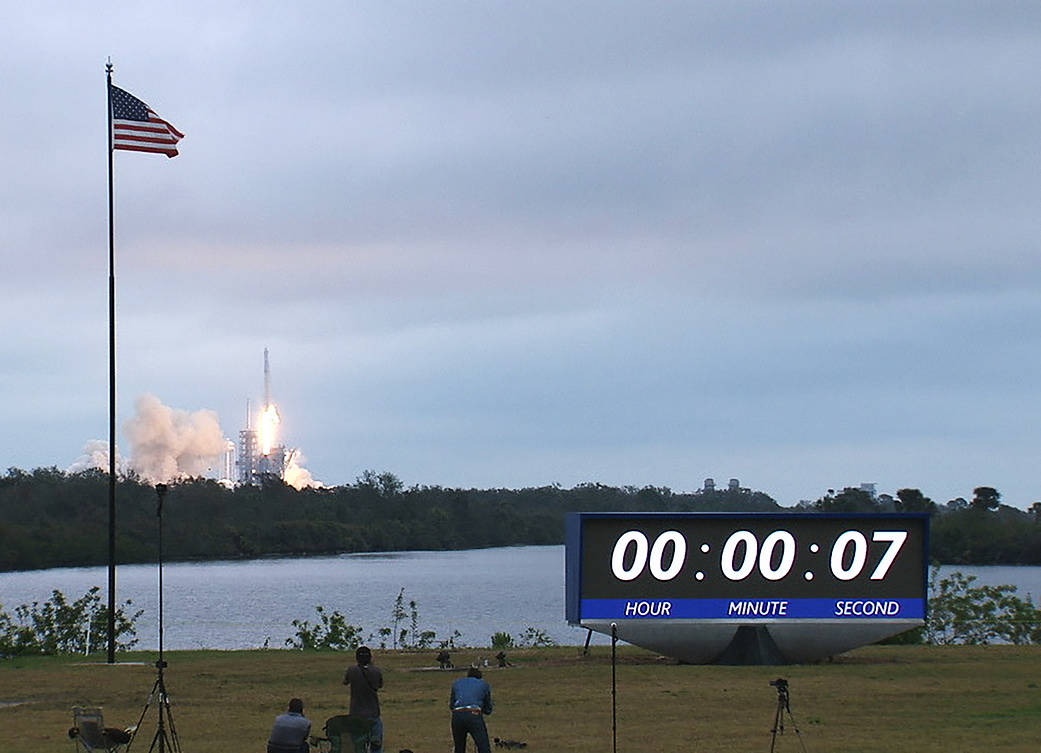 The Falcon 9 lifts off a day later than planned. / Photo courtesy of NASA The Falcon 9 delivered the Dragon cargo ship safely to orbit. The plan is to deliver 5,000 pounds of food, clothing and experiments to the International Space Station (ISS) by February 22.
The New Space Age?
It's been nearly six years since NASA's moonshot pad at Launch Complex 39A has seen any action, as it bid farewell in 2011 to the NASA space shuttle program with the final launch of the Atlantis. It's been nearly half a century since astronauts embarked on the first lunar landings from the exact same spot.

Will SpaceX bring back the space age with its commercial missions and what's next for the aerospace firm, which is leasing the launch pad from NASA for 20 years?

SpaceX is thinking bigger than the moon. Having invested tens of millions of dollars into the renovation of Complex 39A, the company hopes to launch astronauts from the same spot next year. The next goal is to send robots to Mars and ultimately, send people to the planet.