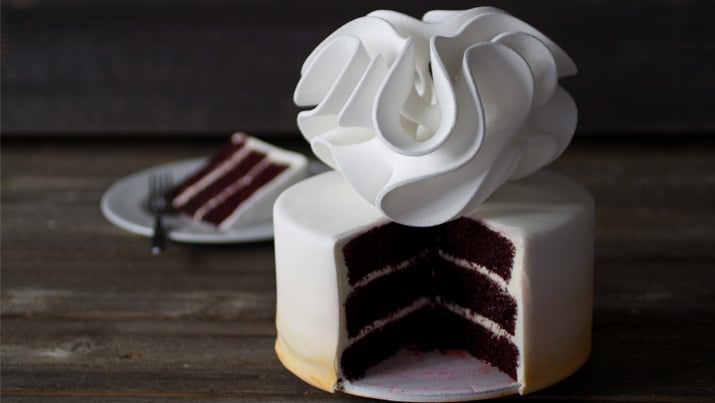 Cake decoration printed by a 3D Systems Machine. Source: 3D Systems
A new collaboration between CSM Bakery Solutions and 3D Systems Corporation is designed to bring innovative and creative 3D-printed culinary products to market.
CSM will support the development of 3D Systems' ChefJet Pro 3D printer, and will have exclusive rights to utilize it for high-resolution food products for the professional culinary environment.
The partnership will enable collaborative R&D, engineering, design and printer development focused on specific sourcing, food product development and go-to-market plans. The two companies will work together on the development, sale and distribution of 3D printers, products and materials.
"Our agreement with 3D Systems has the potential to re-shape the food industry," said CSM CEO Marianne Kirkegaard. "Across a number of industries, 3D printing has helped transform industries and there's every reason to think the same can be true for the food industry."