Sponsored content
While we typically consider that the internet of things (IoT) concentrates on a myriad of connected devices that will improve virtually every aspect of life, the focus of the industrial internet of things (IIoT) is to access, improve and monitor the performance of "things" and their functions. For building owners, operating cost reduction as well as enhanced system reliability and efficiency are critical. The ability to monitor and control building assets provides energy savings and also alerts owners/operators to the existence of small problems before they become larger ones.
Not only are building owners and operators involved with bringing the IIoT into asset and power management, governments are increasingly involved in establishing standards and guidelines involving energy savings, industrial automation and power management. Central to these efforts is the very basis of how systems communicate.
Communications Networks
At the root of IIoT access, connectivity, monitoring and more is a wide variety of proprietary communications protocols and network systems that have been in use for decades. Typically, they are:
Vendor-specific,
Designed to perform a specific job,
Often challenging to set up and configure,
Require special skills and training,
And, on the plus side, reliable and robust.
As industrial control and automation systems become more complex, however, they require greater connectivity and intelligence. The Big Data that these systems generate is getting even larger, while the proprietary systems tasked with the handling of the data are showing their age and are unable to deliver the bandwidth, connectivity and flexibility required.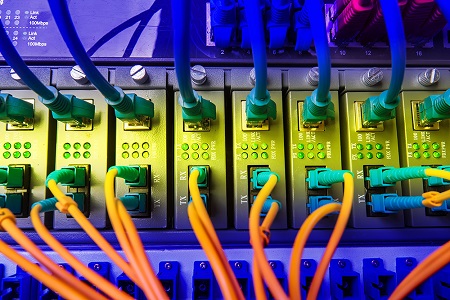 Figure 1: Wires and cables installed in a modern technology center.
The internet-based and media-independent Industrial Ethernet within this setting provides business and technology benefits. It features flexibility in what is connected and how. For example, copper cable can be used up to 100 m, yet quickly yields to fiber optics or Wi-Fi solutions. Industrial Ethernet, based on open industry standard technologies and systems, prioritizes the transmission of data to avoid overloading today's networks.
The Migration from a Production to Data Management Focus
On top of the Industrial Ethernet, Industry 4.0—the current iteration of an industrial revolution— includes cyber-physical systems, the IIoT, cloud and cognitive computing as well as automation and data exchange in manufacturing settings. Its arrival moves a previous concentration on production and process alone to one that deals with the rich array of accessible data, including asset management data, energy consumption, video streaming and more.
These smart solutions now enable the management of power consumption in an industrial building as well as lighting and temperature control, HVAC, building management, energy efficiency, asset management and other trackable parameters.
It is within this setting that RS Components provides access to solutions offered by Schneider Electric. Together they deliver the ability to provide remote monitoring of a system's power consumption, adjust power remotely and automate maintenance procedures. Schneider Electric's PowerTag is an example of a comprehensive yet easy-to-implement solution.
Small, Powerful and Real-time PowerTag
PowerTag wireless sensors by Schneider accurately monitor energy consumption in real-time, enabling building operators and facility managers to proactively monitor and manage energy usage more efficiently and economically.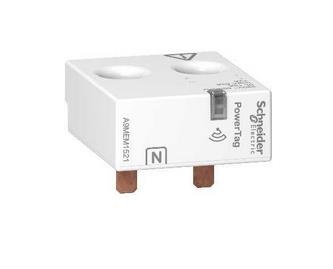 Figure 2: PowerTag is the smallest wireless energy sensor on the market, designed to enhance the monitoring of electrical assets. PowerTag can easily fit any existing panel and takes up no space on the DIN rail. (Source: Schneider Electric)
PowerTag, which can be installed in new buildings or in existing panels in approximately five minutes, adds wireless connectivity to a miniature circuit breaker, enabling real-time energy measurement and asset management. The smallest wireless energy sensor available provides the ability to better manage critical loads, leading to greater electrical system reliability and efficiency of the electrical installation.
Data is sent wirelessly to a concentrator to display the data via inbuilt webpages or provide it for larger energy management systems. Data can also be leveraged to create customized e-mail alarms to assist facility managers with remote monitoring of their assets. PowerTag allows for real-time detection and notification of potential issues before they occur, allowing operators to perform necessary maintenance to keep a building running as intended. For example, HVAC systems can be monitored to minimize maintenance and repair downtime.
The result is highly detailed information on a building's electrical consumption and loads—current, voltage, power, overloads, unbalanced phases—enabling problem detection before issues occur, so building operators can keep their buildings running at peak performance on all electrical loads, from IT and HVAC to machines, pumps and process equipment.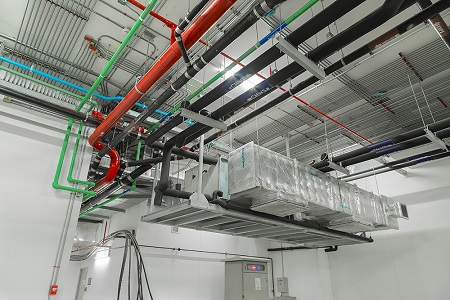 Figure 3: Ventilation systems installed in an industrial building.
PowerTag wirelessly sends rich and accurate data via the Schneider Acti 9™ Smartlink communications system to provide for all-in-one monitoring and control. Acti 9 Smartlink Modbus slave and Acti 9 Smartlink Ethernet transfer data from Acti 9 devices to a PLC or monitoring system via the communication system for protection monitoring, load control switching and energy metering. Modular Acti 9 devices encompass power meters as well as a broad range of circuit breakers.
Other Smart Devices for IIoT Power Management Solutions
The PowerLogic PM5000™ power meter, for example, addresses cost management applications, allocating energy usage, performing tenant metering and sub-billing. It can pinpoint energy savings, optimize equipment efficiency and utilization, and perform a high-level assessment of the power quality of the electrical network. In comparison, the PM8000™ series meters help improve energy efficiency, sub-bill or allocate costs and improve productivity by tracking consumption and identifying conditions that may pose risks to equipment and processes.
PLCs such as the Modicon M221, all the way up to M251 and the PAC controllers M580, are perfect to control and manage sensor feedback from a system. Magelis GTO, GTU and SCU HMIs control and monitor data from a power management system. The Altivar ATV12 series of frequency inverters help to drive AC motors more efficiently, and the TeSys D Green contactor range with reduced coil power helps to increase machine efficiency.
Legislation and Standards
Over the past several years, the European Union has implemented strict and comprehensive legislation governing industrial electric motors and mandating motor efficiency. The U.K. government estimates that the changes will provide substantial savings in both cost and CO2 mitigation, given that approximately 70 percent of industrial energy consumption is attributable directly to electric motors.
The resulting European Minimum Energy Performance Standard (EU MEPS) defines and establishes minimum efficiency levels for electric motors in the European market, according to the new IEC 60034-30 standard. In addition to specific motor mandates, the efficiency aspect of the legislation eases Industry 4.0/IIoT implementation. For example, the use of an inverter drive with communications capabilities enables events to be triggered directly, without human intervention. Estimates are that the initial increase in capital cost will be offset by the reduction in running cost over the lifecycle of the high-efficiency motor.
Summary
RS Components offers a wide range of products that support power management, energy saving and Industry 4.0/Industrial IoT-based requirements. Together, RS Components and Schneider Electric work with small, medium and large enterprises to look at and implement solutions that will assist them in power management well into the future, no matter how rapidly the underlying industry evolves.