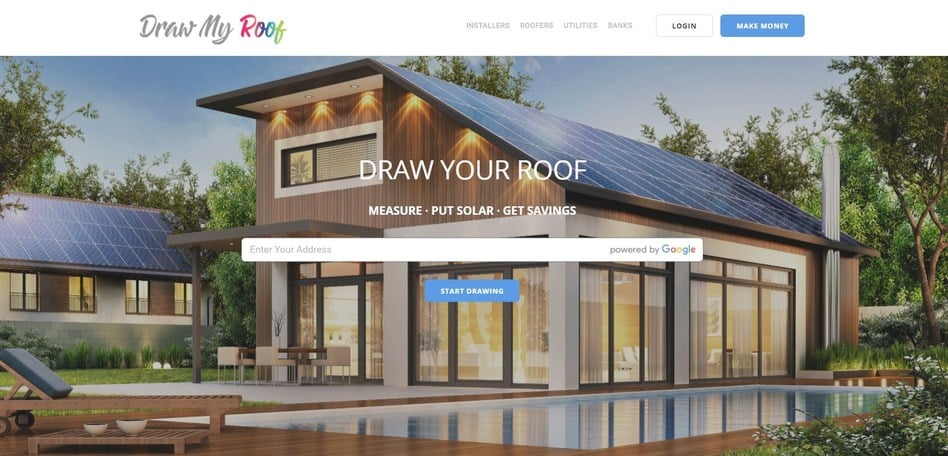 Draw Your Roof. Image credit: CNW Group/Sofdesk Inc.
Sofdesk has announced their public solution tool Draw My Roof for homeowners to measure, design and find savings for solar installations and roofing projects. Draw My Roof helps homeowners to make educated decisions for solar applications with a free and interactive tool.
Sofdesk has taken the first stop in democratizing residential solar energy. Sofdesk's vision behind Draw My Roof is to simplify and accelerate the solar home process.
All factors are taken into consideration: the presence of trees, vents, pipes and any other obstacles that could significantly impact the final results. Sofadesk's solar tool gives users a clear idea of what their home will look like when the panels are installed. The tool also provides the homeowner with the savings breakdown and environmental impact of installing solar panels.
Draw My Roof is functional in all 50 states and uses aggregated pricing averages based on thousands of local quotes that are created for turnkey solutions. The calculations include the 30 percent investment tax credit (ITC). As part of Sofdesk's goal to make going solar easier for homeowners, SunTrust financing solutions are integrated into Draw My Roof in order to help qualify clients and calculate monthly payments.
Sofdesk has implemented a referral program in order to drive more users to go solar. This program allows users to send friends the link to design their own system. For each homeowner that requests an estimated quote for solar panels, their friend who referred them could receive a finder's fee.
To explore this website and learn more about Draw My Roof, visit the site here.