LG Electronics USA has announced the NeON® 2 ACe in collaboration with Enphase Energy Inc. The goal of the alliance between LG and Enphase is to make solar solutions and easier investment. The LG NeON 2 ACe is the first result of this collaboration. These solar panels are for residential installations and reduced installation time by half when compared to conventional modules.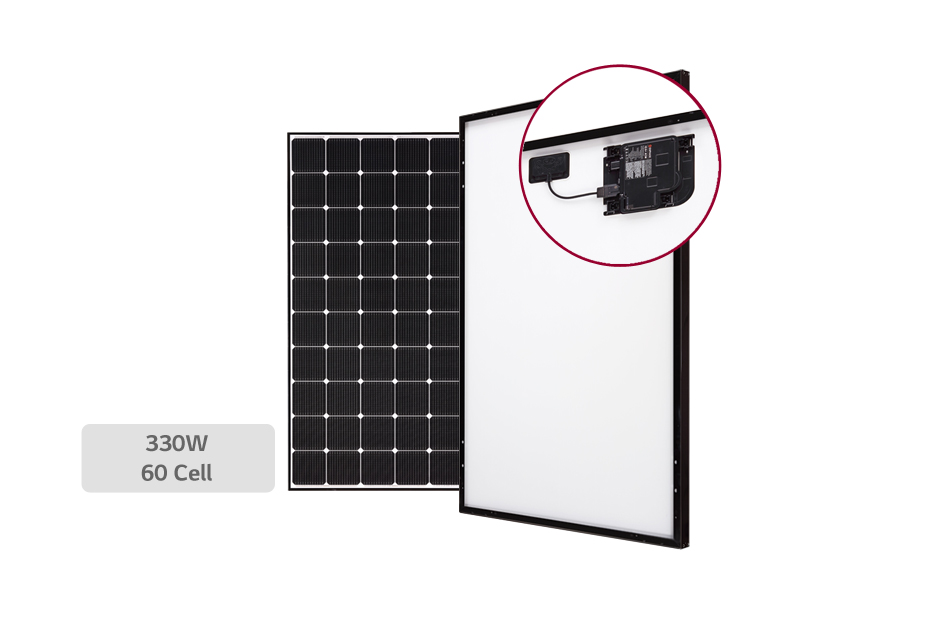 The NeON 2 ACe. (Source: LG Electronics)
The high-performance LG NeON 2 ACe simplifies the user experience, combining logistics, installation and monitoring processes. It was found that installation is almost always a concern for homeowners, but the ACe has a two-step installation process that integrates with an AC module. The process lifts the microinverter out of the flat shipping position and connects the cable without needing a separate installation process.
When the roof installation is complete and the internal software from Enphase is set up, the remote monitoring and management software can be controlled from any internet-connected device.
ACe's surface utilizes new "Cello Technology" which replaces the 3-busbar design with 30 thin wires that are the current industry standard. This allows enhanced output and reliability as well as more energy efficiency and premium temperature performance characteristics. These innovations are designed to have curb-appeal for the homeowner with a sleek, black look.
The LG NeON 2 ACe comes equipped with LG Electronics' 12-year unit warranty and a 25-year warranty for the microinverter. The anodized aluminum frame of the panel can endure a front load up to 6,000Pa and a rear load up to 5,4000Pa.
To learn more about the LG solar solutions, visit the LG site here.