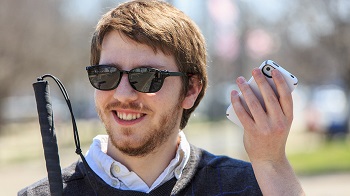 Image credit: Microsoft
A new iPhone app from Microsoft is designed to help blind and low-vision users gain a greater measure of independence. The complimentary program describes the scene around the individual, provides audio guidance to capture a printed page, generates audio beeps to help locate barcodes and then scans them to identify products.
Seeing AI also identifies currency bills when paying with cash and recognizes friends and describes people in the vicinity.
The user merely points the smartphone camera, and Seeing AI does the rest.