Honeywell has introduced the Honeywell Smart Home Security System, a self-installed, all-in-one security solution that is simple to set up and alerts consumers as to what is going on in their homes. The self-monitored system features Amazon Alexa and can be upgraded and customized with accessories to fit your specific needs for comfort and security of your home.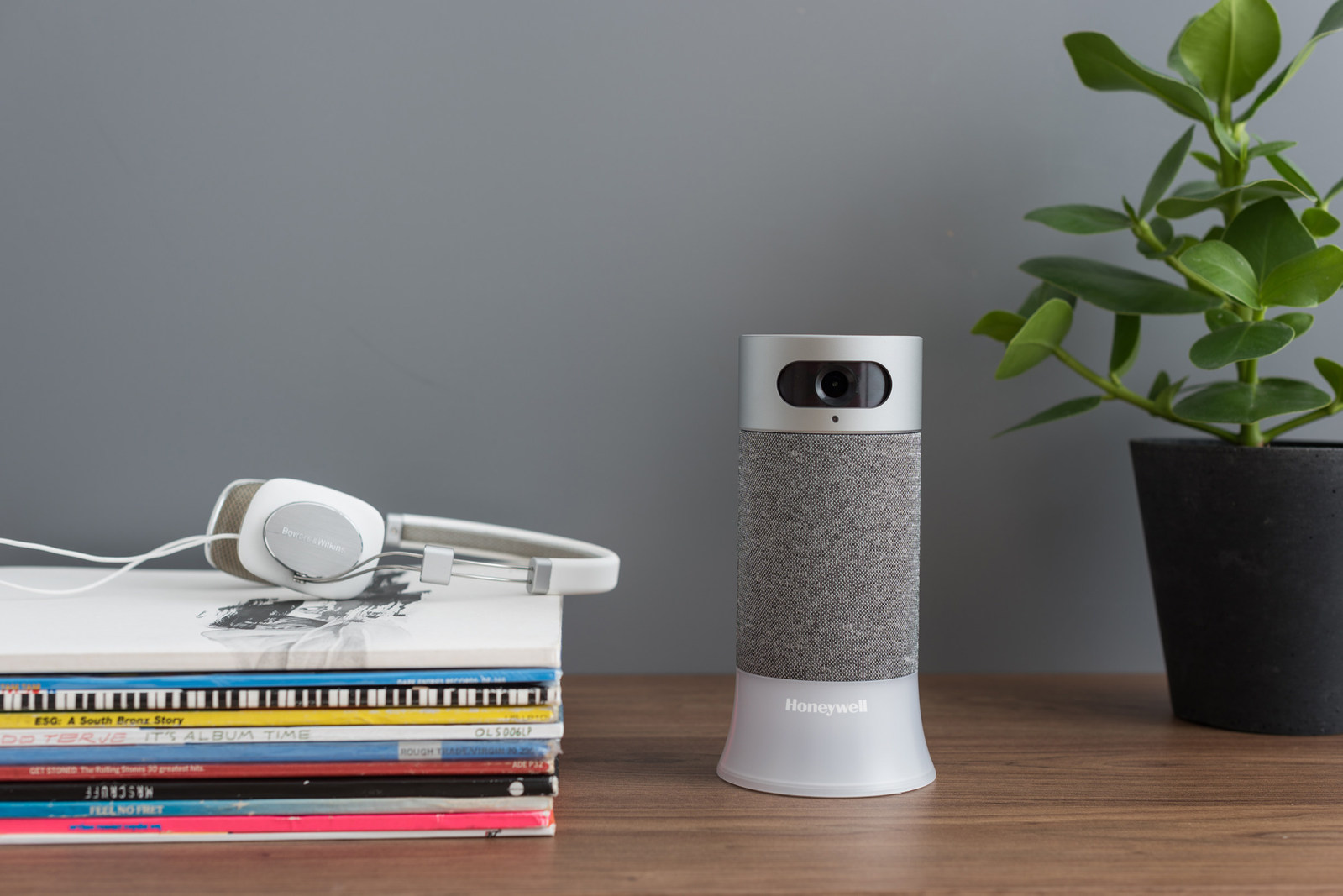 The Honeywell Smart Home Security System (Source: Honeywell)
The heart of the Honeywell Smart Home System is a camera base station with an integrated 1080p HD camera and 145-degree viewing that will incorporate facial recognition with push notifications so you can know when your child has arrived home safely from school. The camera base station is completely integrated with the Alexa Voice Service, a combo speaker and microphone. It is easy to install out of the box and can be controlled through an app, your voice or other optional devices.
The Honeywell Smart Home Security System features indoor and outdoor sensors and motion viewers that can alert you if your doors or windows are opened, and can keep an eye on your napping child in another room. The camera base station and additional devices can be adjusted using a schedule, location-based geofencing or customizable event and scene triggers.
Audio and video self-monitoring is available through the app, and the Smart Home Security System can also send alerts inside the home with customizable lighting, sirens and video notifications through the app. You can turn the video recording off in the app, the camera base station also has a manual privacy shutter so you have secure privacy. The system comes with 24 hours of back up cloud storage, which will be expanded to three days at the end of 2017.
This smart system has many features that will become available in 2018, including facial recognition updates so users will know when someone shows up at the door. In 2018, audio analytics updates will enable the system to know the difference between an alert from your smoke or CO alarm, a dog barking or other loud noises.
The Smart Home Security System will launch on Indiegogo soon. It will have exclusive pre-order offers and become widely available in early 2018. Along with the self-monitored security offering, Honeywell will offer other professionally installed and monitored security systems through their distributors.