The Email Laundry's new Friendly Name Filter helps protect users from cyber threats and scammers. The Friendly Name Filter adds a new layer of protection by looking at various parts of the header of an email to verify who is it coming from through the display name shown in a user's inbox.
The Friendly Name filter works with cyber threat intelligence and other layers of email security protecting The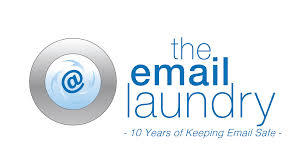 (Email Laundry)
Email Laundry customers from ever-evolving cyber attacks.
The filter provides protection against social engineering attacks like whaling, CEO fraud, business and email compromise or W-2 fraud. It also provides instant action from The Email Laundry Threat Intelligence Network and Security Analyst teams. The filter protects against New Registered and Newly Observed Domains to catch the new, potentially harmful registered domain. The filter can detect display name spoofing and attack that target phones, as well as "looks like" and "sounds like" versions of domain names.
To learn more about The Email Laundry's Friendly Name Filter, visit the Email Laundry site here.