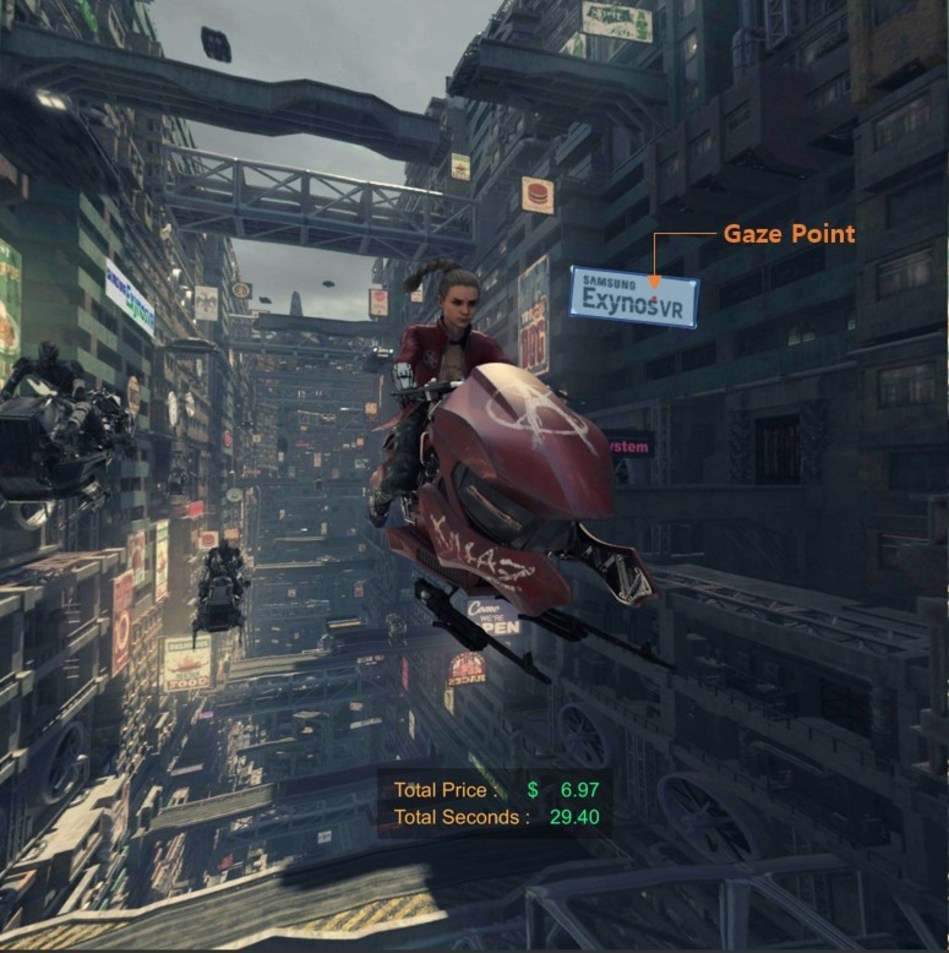 Image credit: Samsung Electronics
Samsung Electronics has released Visual Camp's virtual reality (VR) eye-tracking technology for their Exynos 3. The K-ICT Born2Global Center, a major Korean government agency under the Ministry of Science, ICT and Future Planning (MSIP) has announced that their VR eye-tracking technology from member company Visual Camp will be on Samsung Electronics' next-generation all-in-one-type Exynos VR HMD (head-mounted display).
Eye tracking is crucial to virtual reality and augmented reality (AR) technologies. When it applies to VR and AR, the resolution of the part of the display screen being viewed by the user at any given time is sharpened, while the resolution for all other parts is reduced. This process is called "foveated rendering"
There are other technologies that will be applied to the Exynos 3. In addition to the company's eye-tracking technology, Samsung will add hand tracking, voice recognition and facial expression recognition.
Samsung Electronics revealed the Exynos 3 and VR reference platform at the Mobile World Congress Shanghai 2017 (MWCS 2017) that was held from June 28 to July 1. Visual Camp also attracted attention for its VR eye-tracking technology at this event.
A measurement of the CPU power consumption of the Exynos 8890 chip resulted in a low (average) figure of less than three percent. This proved the product's performance.
To learn more about this eye-tracking technology, click here. To learn more about the Exynos, click here.