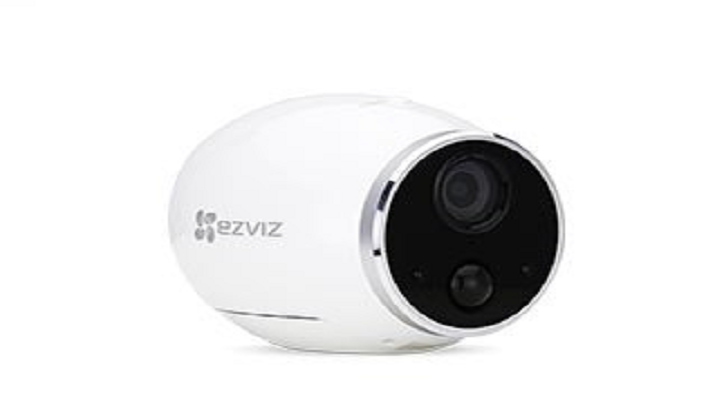 EZVIZ's Mini Trooper Wireless Security Camera. Image credit: EZVIZ
EZVIZ Inc. is releasing a new smart home security choice with its first wire-free camera. The Mini Trooper, an indoor and outdoor home security camera with HD video quality.
Mini Trooper's wire-free design allows the flexibility for installation at any location, including hard-to-reach locations that a wired camera couldn't reach. Video and power cables are not required, which eliminates the challenge of having to run a wire to the camera. There is no need to worry about the camera being affected by rain or other dangerous weather because the Mini Trooper is weatherproof so it can operate year-round.
The Mini Trooper base station allows the user to control up to six Mini Trooper cameras and comes with a built-in microSD card slot that stores up to 128 GB. It connects to the internet via Wi-Fi or Ethernet cable. Users can control the six cameras from one app on their smartphone, and view the feed of any of their EZVIZ cameras, wire-free, Wi-Fi or wired camera.
Some of the features of the Mini Trooper include:
· Extended battery life of up to nine months
· HD quality video even at night up to 25 feet
· A 116 degree wide-angle lens for greater range of coverage
· Soon will be Amazon Alexa enabled so users can use direct voice commands to show the video feed on the Echo show
· Multi-layer security and end-to-end video encryption to keep stored and live videos safe
The Mini Trooper is available now on Amazon, EZVIZ U.S. retail partners and the EZVIZ website. To learn more about this product, visit the EZVIZ site here.