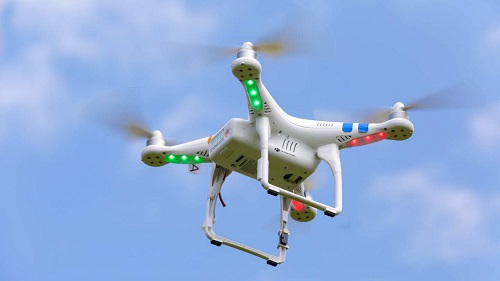 Over two dozen deaf or hard of hearing students were given a free program to encourage careers in technology and science. Source: University of Alabama in HuntsvilleThe more drones permeate our daily lives, the more they are being used for other purposes beyond entertainment. Just recently a drone was used to help entertain sick kids in a hospital and now they are being used for deaf and hard of hearing students to explore a range of career options in science, technology, engineering, art and math (STEAM).
The University of Alabama in Huntsville (UAH) is offering a free summer program encouraging students in grades 10-12 to get hands on experience with unmanned aerial vehicle (UAV) and robotic technology. The goal is to give information to the students to help them select a major as they begin to look at colleges.
Students were introduced to 3-D printing and drone technologies while learning about various careers in UAV/robotics, discovering what types of careers fit their interests and seeing hands-on demonstrations in robotic engineering, drone technology and aviation physics.
Furthermore, the students build and fly their own 3-D printed drone using a Raspberry Pi-based laptop, called Pi-Top, as well as tour the U.S. Space and Rocket Center.
"They are taking their own Pi-Top laptops and 3-D printed mini-drone with them when the event is over," says Steven Forney, a research associate at UAH. "And this brings their knowledge of STEM careers closer to home. They will even be able to educate other deaf and hard of hearing students about STEM careers. The most amazing moment was watching all 27 students try to fly their own mini-drone indoors for the first time. Within less than a hour after they tried to fly, they all had already mastered flying the drone. They all are gifted."