Mouser Electronics, Inc. now stocks the TPS61253A 4A boost converter from Texas Instruments (TI). The TPS61253A delivers features to drive a multitude of portable power management applications like smartphones and USB charging with fewer external components than other solutions.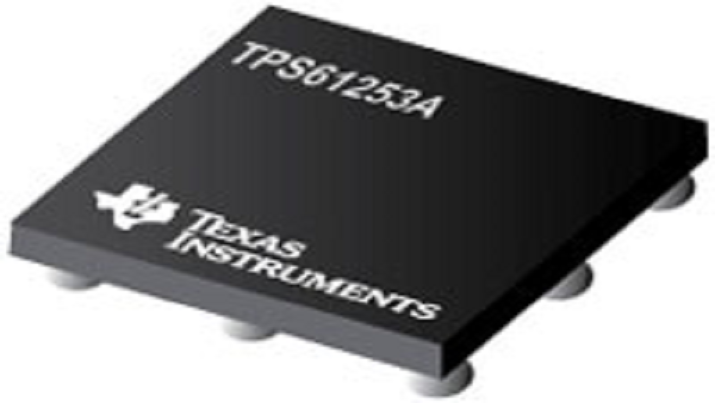 The TI TPS61253A 4A Boots Converter (Mouser)
The TI TPS61253A 4A boost converter has an input voltage range from 2.3 V to 5.5 V with a fixed output voltage of 5.0 V. The boost converter also supports applications powered by Li-Ion batteries with a load current up to 1500 mA. It is integrated with a 35-milliohm low-side FET and 60-millihom high-side FET and operates at a quasi-constant 3.8-MHz frequency in pulse width modulation mode. The TPS61253A manages power load currently ranging from moderate to heavy. During PWM operation the converter uses a quasi-constant, on-time, valley current-mode-control topology to achieve line and load regulation.
The TPS61253A offers three selectable modes: Auto PFM, Forced PWM and Ultrasonic. The Auto PFM mode allows for high efficiency at a light load. The forced PWM operation allows the switching frequency constant across the whole load range. The Ultrasonic mode keeps the switching frequency always high than 25 kHz at any load condition. The device also includes a built-in 600-μs soft start time, thermal shutdown and a hiccup mode which enables automatic recovery after output shortages.
To learn more about this new boost converter, visit the Mouser site here.