Conservationists have found new populations of plant species, many of which were listed as Critically Endangered on the IUCN Red List, with a surprising technology: drones. The new discoveries were in National Tropical Botanical Garden's (NTBG) Limahuli Preserve in Hawaii. The preserve is over 1,000 acres in the Hawaiian archipelago.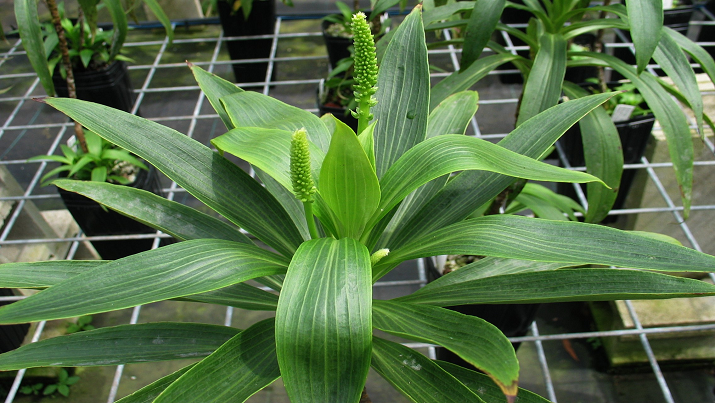 Plantago Princeps, the rare plant discovered with drones (Wikicommons, David Eickhoff)
Using drones, NTBG botanists were able to explore difficult-to-reach areas without having to risk their lives. For the last four decades, field botanists rappelled down cliff faces, often at 1,000 feet above ground level, to make new discoveries. With the use of drones, botanists don't have to do this dangerous field work and were even able to access places that were impossible to access before. One of their major discoveries was a new group of the rare Laukahi (Plantago princeps var. anomola). Before this discovery, there were thought to be less than 25 individuals left in the wild. The drones helped discover that the population may actually be twice that amount. The only bad thing about this discovery is that the plants are completely out of reach to humans. This means that botanists can't take advantage of this new discovery to strengthen the population of the plant.
"It's amazing how much of a game changer this is for field botanists. Discovering a population like this would usually take days of searching under life-threatening conditions, but this happened in 20 minutes," said Merlin Edmonds, a conservationist at NTBG who assisted in the discovery while training to be a drone pilot.
The use of drones has opened up many new opportunities for botanists to explore previously impossible to reach areas and discover new plant species, as well as new groups of rare and endangered plants. To learn more about this new drone use, visit the NTGB site.