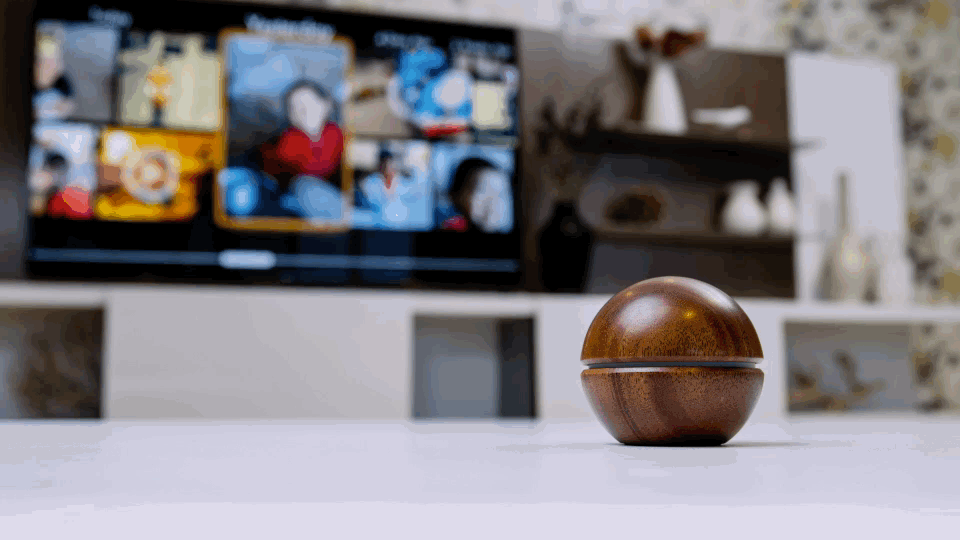 The Halē Orb seems to be intended for those of us who love cool design to complement our technology. The spherical device, about the size of a tennis ball, functions like a single-button/scrolling-wheel wireless remote for viewing photos and video on your TV. You can access it with a companion app for iOS and Android, or you can use it to automatically sync media via email or from sites like Facebook and Instagram. When new photos are uploaded, it alerts you by glowing.

Taking its name from the Hawaiian word for "freedom," the Halē combines hardware, software and cloud. A small HDMI stick plugs into the television and installs an app that utilizes a local Wi-Fi connection to stream images; the Hale Central cloud service offers unlimited storage for images. The device works with connected home solutions like Amazon Echo and Google Home.

Its creators say it's specifically designed as a solution for families, especially the less tech-savvy members who don't want to navigate social media channels in order to access content. Tapping the Orb turns on both the device and your television.

The device is the first product to be designed by smart appliance company DouZen, and is currently available for pre-orders on Indiegogo.