At Computex Taipei 2017, Intel Corp. introduced a new smart home Wi-Fi development kit designed to make networks faster for connected devices and activities in the home.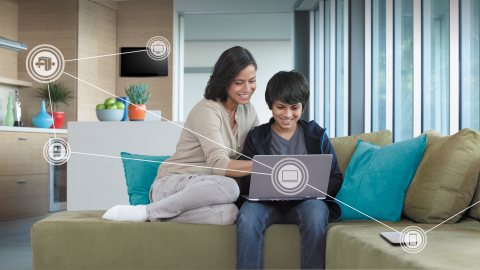 (Source: Intel Corp.)
The connected home offerings that will apply range anywhere from PC gaming, 4K streaming, home automation of smart locks, smart thermostats and home hub voice-activated assistants. Intel says the development kit will allow providers to develop intelligent home networks that anticipate and adjust to deliver consistent connectivity to all connected devices, even as bandwidth demands increase.
Already Intel has signed up Asus, Deutsche Telekom, Netgear and Phicomm to introduce routers and gateways based on Intel technology that can accommodate new connected devices in the home and maintain high-speed connections.
"Once we have faster connectivity to the home, the goal is to carry that connectivity to the various devices within the home, with gateways serving as a 'hub' or controller," said Dan Artusi, VP of the Client Computing Group and Gm of the Connected Home division at Intel, in a blog post. "These new gateways are using Intel's unique Wi-Fi offering that allows up to 128 clients to share the same bandwidth simultaneously and still maintain high-speed connections."