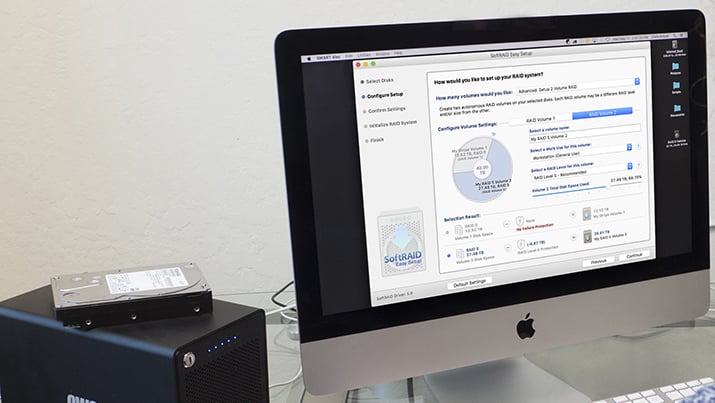 If you're someone who needs to safely store and backup massive amounts of data — a photographer, videographer, audio producer, database manager, etc. — investing in a system with a redundant array of independent disks, aka RAID system, may be a wise move.

If you're less technology-savvy, setting something like that up may sound like a daunting challenge. That's the market Other World Computing (OWC) is aiming toward with its launch of the latest release of it Macintosh software-based solution, SoftRAID v.5.6. According to the company, the SoftRAID Easy Setup helper application automates the process of configuring disks and guides you through the process of creating volumes that will give you faster data access and also keep your files protected from disk failure.

Other features include the ability to monitor USB and FireWire disks for potential failures, addition of Simplified Chinese to the languages supported by both application and documentation, and the availability of a fully-functional free trial version. The software supports volumes up to 4 petabytes (that's 4,000 terabytes); up to 16 disks per volume; and up to 32 volumes per Mac.