As part of a Boeing project to implement radio-frequency identification (RFID) technology and improve the efficiency of aircraft component lifecycle management, Fujitsu, Ltd., has announced the signing of a contract to supply its aviation industry-standard RFID labels to Boeing.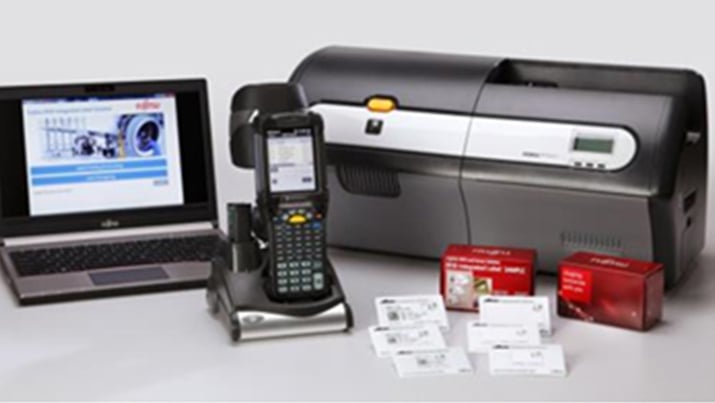 Component management solutions supporting RFID for the aviation industry. (Source: Fujitsu)
By attaching RFID labels to major aircraft components from the manufacturing stage, Boeing will be able to improve aircraft manufacturing productivity. Previously, component configuration management had been achieved through visual checks and manual entry of data, which presented a major parts management challenge: approximately 7,000 components make up a single aircraft. The deployment of part-marking RFID labels allows for digital management of individual aircraft components, accurate traceability, inventory optimization and significantly improved efficiency of aircraft delivery tasks and maintenance work.

The labels also will allow Aircraft Readiness Logs (ARLs) delivered to airlines at time of delivery to be automatically generated, cutting labor hours and reducing human error. Utilizing digitized ARLs will ensure secure and rapid support both during maintenance and when a fault occurs.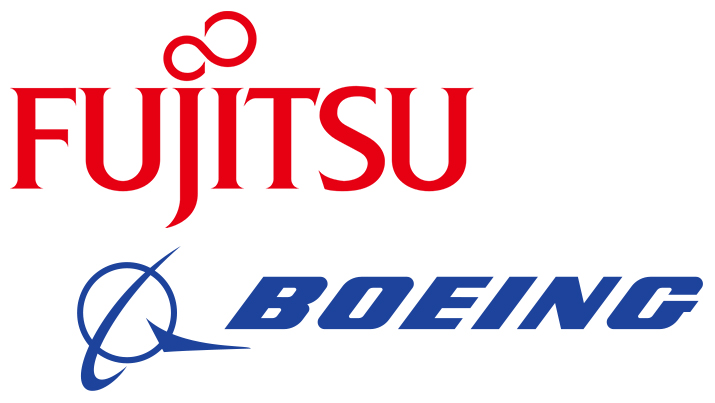 In addition to its environmentally-tolerant RFID labels, Fujitsu provides a package of related solutions designed to enable easy RFID customer deployment. In the first half of fiscal 2017, Fujitsu will also launch a cheaper and more flexible RFID label aimed at other aircraft parts such as emergency equipment; going forward, the company will also roll out several RFID-related applications to improve the efficiency of various aviation-related businesses, supporting the implementation of the Internet of Things.