Financial and ID Technologies
Using 3D simulation to design a chipless RFID tag system
25 November 2019
Sponsored content
Radio frequency identification (RFID) has come a long way from its humble beginnings as a technology used to distinguish friendly aircraft from foe aircraft during World War II.
RFID is a wireless, non-contact technology that uses radio frequency to transfer data. When users tag items with RFID tags, it automatically and uniquely identifies and tracks inventory and assets. Because of its ease of use and ability to keep track of not just how much inventory is available, but where that inventory goes in the pipeline, it has become a ubiquitous technology.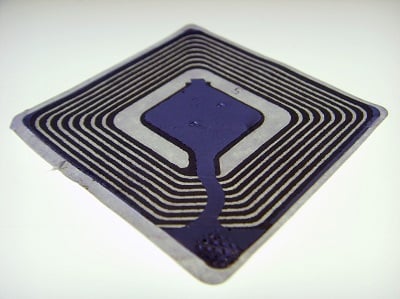 Figure 1: RFID tag. Source: Macinenjunge/CC BY-SA 3.0
RFID is used across a wide spectrum of use cases including anything from inventory management in factories, vehicle tracking, logistics tracking, access control, supply chain management and even in healthcare for infant and pharmaceutical tracking in hospitals.
However, in some cases, RFID might be too expensive to use with a traditional tag system, especially in very high volumes.
Remcom set out to test if a chipless RFID system was capable of delivering the performance of a traditional tagging system, but one that requires low-cost components. Going chipless might allow companies that have previously not used the technology to take advantage of the benefits RFID affords.
Most RFID tag systems consist of an antenna, which receives the radio frequency waves, and an integrated circuit, which is used for processing and storing data as well as modulating/demodulating the radio waves received or sent by the antenna.
Using the company's XFdtd® EM simulation software, Remcom was able to simulate a chipless RFID system constructed as a microstrip device with spiral resonators tuned to specific frequencies that represent separate bits of the tag code.
In the simulated design, resonators are connected to two cross-polarized ultra-wide band disk antennas that receive and transmit the signal from the scanning system. Remcom demonstrated that the chipless RFID system was capable of encoding six bits that are formed by resonances 100 MHz apart between 2.0 and 2.5 GHz.
Testing the system was done with two cross-polarized log period dipole array (LPDA) antennas for transmitting and receiving the signal from the RFID tag.
This type of RFID tag has the potential to be used in the future for tagging items such as banknotes, secured documents or even money, which would require a great number of tags that would need to be made cheaply.
Remcom's demonstration shows that a low-cost, chipless RFID tag system is not only feasible, but also that the performance is quite good compared to traditional RFID approaches. Contact Remcom to learn more.
Find Free Electronics Datasheets