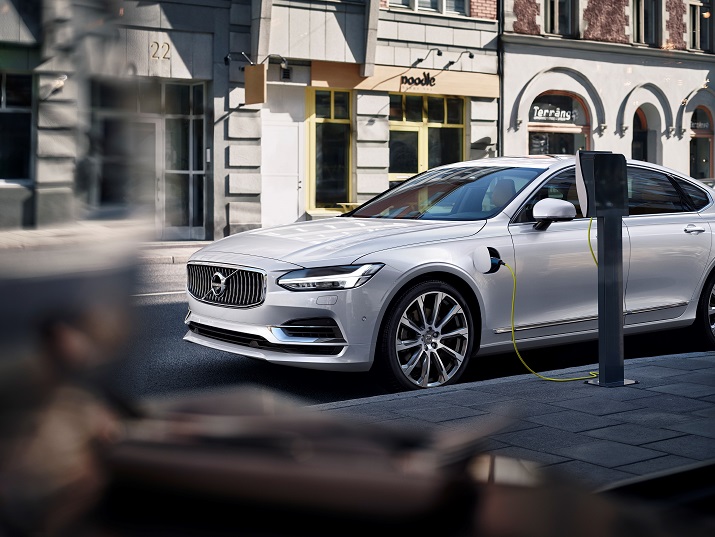 Volvo's first all-electric vehicle will be based on its Compact Modular Architecture. Source: VolvoVolvo Cars says it will build its first all-electric vehicle in China.
At the Auto Shanghai event in China, the Swedish car maker detailed its plans for its first all-electric vehicle which will be built using its Compact Modular Architecture (CMA). The electric cars will be available for sale beginning in 2019, and will be globally exported from China following the debut. The company will also offer a plug-in hybrid version of the model.
Volvo says China plays a central role in the company's electrified future, as the country has grown to become a sophisticated center for manufacturing in the automotive industry. Volvo has three manufacturing plants in China in Daqing, Chengdu and Luqiao.
China is the world's largest sales market for electrified cars and has a target to expand sales of fully electric and hybrid cars in order to help its congestion and air quality issues in its largest cities.
"Volvo Cars fully supports the Chinese government's call for cleaner air as outlined in the latest five-year plan," says Håkan Samuelsson, chief executive of Volvo Cars. "It is fully in-line with our own core values of environmental care, quality and safety. We believe that electrification is the answer to sustainable mobility."
Volvo's electric vehicle plan calls for the selling of a total of one million electrified cars — including fully electric and hybrids — by 2025.
Last year, Volvo launched an autonomous driving experiment in China involving up to 100 cars in various Chinese cities on public roads in order to free up congested roads, reduce pollution and allow drivers to use the time in their cars more valuably.
Volvo has been active in its development of both electric cars and autonomous driving technologies. The Swedish car maker has started a project in Sweden on public roads to test self-driving vehicles. At the same time, Volvo teamed up with Autoliv to develop advanced driving assistance systems and self-driving software and has announced a project with Uber to test other self-driving vehicles in San Francisco.