The race to autonomous driving has really heated up over the last few months as more and more companies are partnering together to bring about self-driving cars rapidly.
The latest partnership is between Autoliv, Inc. and carmaker Volvo Cars, which will form a jointly owned company to develop next-generation autonomous driving software. The new company will be headquartered in Gothenburg, Sweden, and will begin operations in early 2017 with a workforce taken from both companies of about 200 employees, the companies say.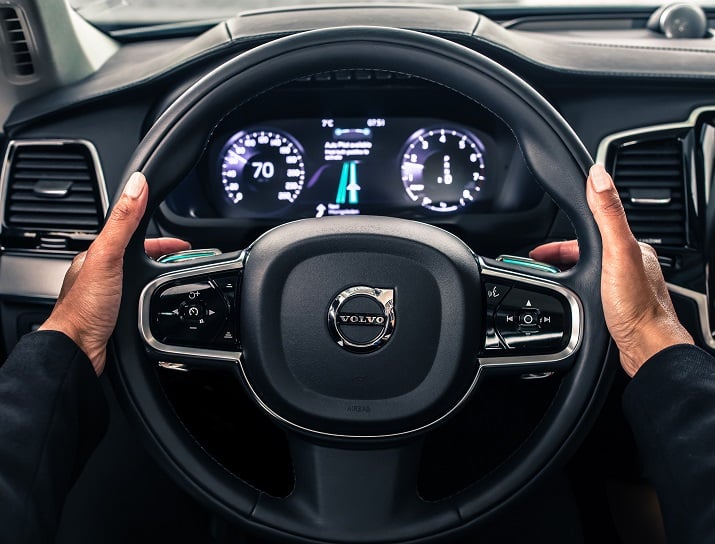 Volvo has already introduced its IntelliSafe Auto Pilot feature as part of its Drive Me initiative that would create a seamless interface for self-driving cars. Source: Volvo CarsThe new company, which has yet to be named, will develop advanced driver assistance systems (ADAS) and autonomous driving technologies for use in Volvo Cars and for sale through Autoliv to all carmakers globally. The companies say this is the first time a premium car maker has joined forces with a tier one automotive supplier for this type of technology.
Under the agreement, both Autoliv and Volvo will provide intellectual property for the ADAS system to the joint venture and use it as a basis to create new ADAS technologies and self-driving software. The new company's first ADAS products will be for sale by 2019 with autonomous driving technologies available by 2021.
Autoliv will be the main distribution channel for the new company's products for third parties, while Volvo will source directly from the new company. Dennis Novellius, managing director of Volvo Switzerland at Volvo, will be the CEO of the new joint venture.
This is not the first time Autoliv and Volvo have teamed up for self-driving cars. Last year, the companies came together to work on the Drive Me project, a large-scale autonomous driving initiative. The project involved 100 self-driving Volvos being used by families and commuters on public roads in the Gothenburg area for daily use. Drive Me was a pilot project to record the benefits of self-driving, such as more efficient road usage, more economical vehicle usage, less congested streets and better town planning. The project was expected to begin in Gothenburg in 2017 and was the lynchpin for this current agreement between the two companies.
Recently Mobileye and Delphi formed an agreement to develop an end-to-end production-ready autonomous vehicle by 2019 (Read: Mobileye and Delphi Team Up to Develop Autonomous Driving Solution). Chipmakers are getting on board with Nvidia debuting its own self-driving chip and TSMC and Renesas partnering for autonomous vehicle microcontrollers.