As autonomous driving (AD) inches closer to reality, safety groups and carmakers are expanding their reach into testing in order to ensure the safety of those not only inside the car, but everything around it from pedestrians to other vehicles to buildings.

Recently the U.S. Department of Transportation (USDOT) proposed a $4 billion, 10-year pilot project in order to study the development and adoption of safe self-driving vehicles on U.S. public roads. Now China is getting in on the a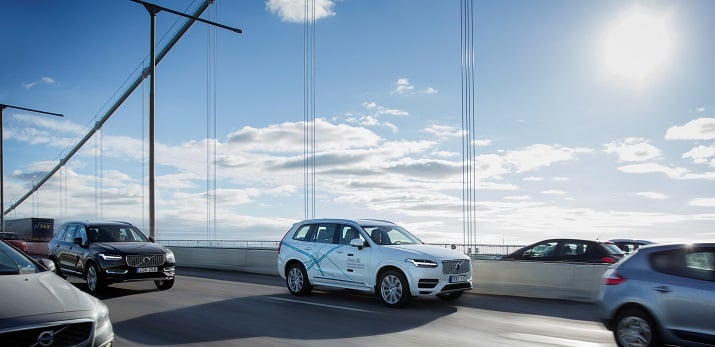 Volvo's experiment will test self-driving on public Chinese roads during everyday driving conditions. Source: Volvoct with the help of automotive manufacturer Volvo, who will be launching an autonomous driving experiment with local Chinese drivers to test the self-driving cars on public roads in everyday driving conditions.

The experiment will involve up to 100 cars and Volvo will begin negotiations with interested Chinese cities in the coming months in order to receive the necessary permissions, regulations and infrastructure for the experiment to happen. Volvo says autonomous driving technology promises to reduce the number of car accidents as well as free up congested roads, reduce pollution and allow drivers to use the time in their cars more valuably.

Volvo wants to accelerate AD as part of its commitment that no one will be seriously injured or killed by a new Volvo vehicle by the year 2020. "The sooner AD cars are on the roads, the sooner lives will start being saved," says Håkan Samuelsson, President and CEO of Volvo.

While China has already taken steps to develop self-driving cars in the country, Volvo says it can do more to speed up the process, including introducing new regulations to oversee the future of the technology.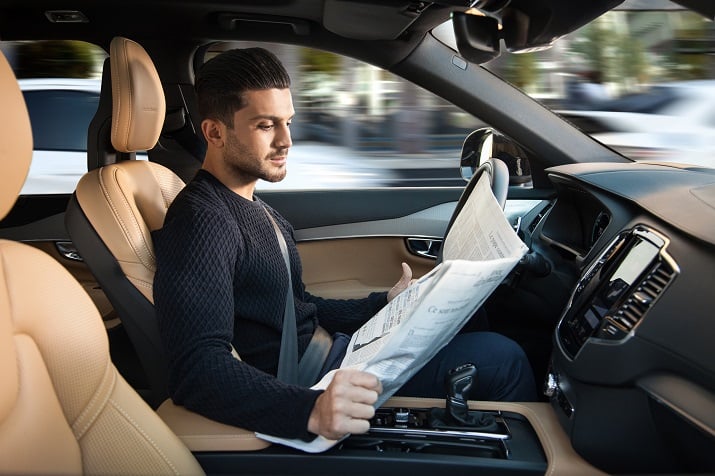 Self-driving cars in China will not just help with safety but free up congestion, reduce pollution and give drivers more valuable time in vehicles. Source: Volvo.The four main areas where AD can help China include safety, congestion, pollution and time savings. Volvo points to research it compiled that indicates self-driving vehicles can reduce the number of car accidents, 90% of which are caused by human error. AD also clears up congestion by moving traffic more smoothly thus reducing traffic jams.


Samuelsson says companies can't do all the work, and they need governments to put in place the legislation that will allow self-driving cars on the streets as soon as possible. "AD is not just about car technology. We need the right rules and the right laws," Samuelsson says.