Augmented reality start-up Lightform has raised $2.6 million in seed funding to bring about the first computer that enables mixed reality without a headset.
The company is developing a computer and 3-D scanning device that lets users scan complex devices and turn any object into a screen when connected to a video projector. The core of the technology is known as projection mapping. While working at Disney Imagineering, the Lightform team at Disney created projection mapping and created immersive augmented reality prototypes.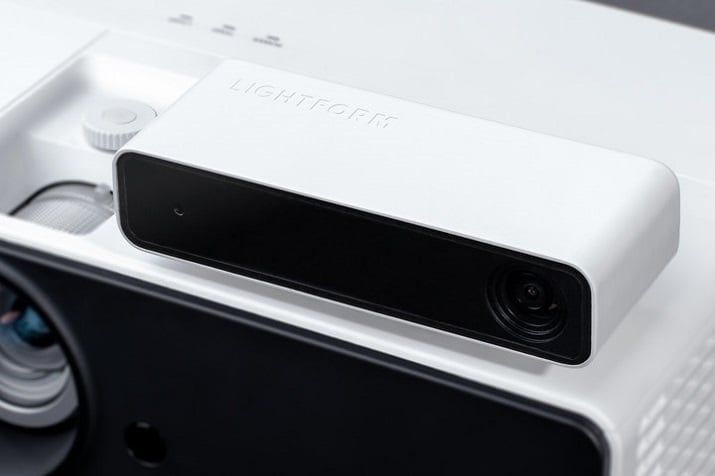 The technology from Lightform turns any projector into a 3-D scanning, augmented reality device. Source: Lightform "While at Disney Imagineering eight years ago, I saw a demo of projected AR that was the most compelling VR/AR demo I've ever seen," said Brett Jones, Lightform co-founder and CEO. "There was an entire enchanted forest set covered in projection, with lightning and rain, butterflies fluttering across the scene, and a running waterfall. My co-worker threw his ID into the waterfall, and I swore that the ID was wet. The problem was the demo cost millions and only Disney could build it. That's when I knew I wanted to bring this technology everywhere."
According to Lightform, its computer vision eliminates the complexity in the projection mapping process and gives designers the opportunity to seamlessly blend digital content with existing materials and structures. The company wants the technology to be used across any medium including film, art, education, cultural exhibits, events, signage, home entertainment, weddings, seasonal décor, theater, dance and more.