Operating room surgeons and their staff could soon be getting a sharper view of their procedures thanks to a new robotic lighting system developed by university researchers in Spain.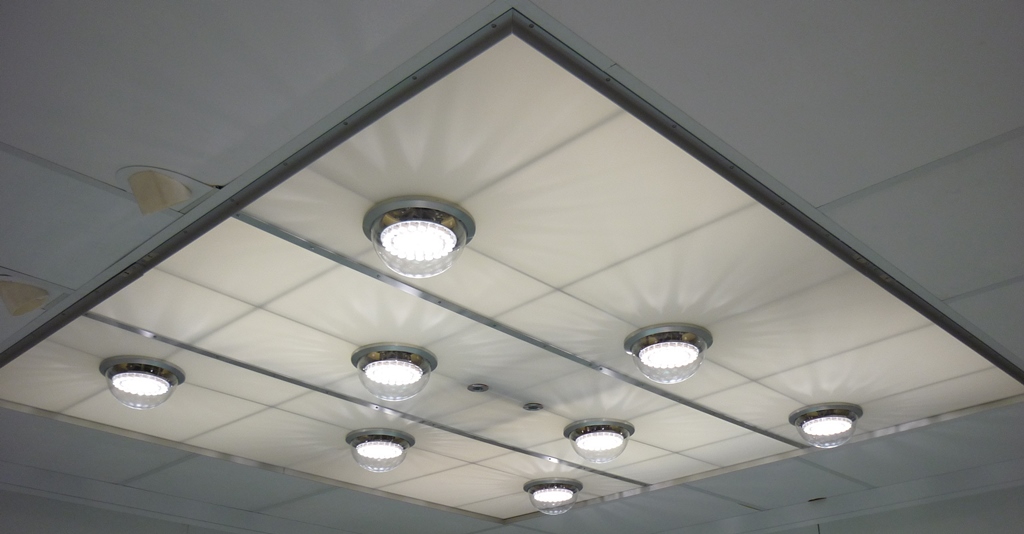 Robotic lighting system allows surgeons to control the direction and intensity of the light beam projected during an operation. Credit: Telstar The smart lighting system, developed at the Research Center for Biomedical Engineering at the Universitat Politècnica de Catalunya (UPC) in Barcelona, allows users to efficiently control the direction and intensity of the light beam projected onto the surgical field during an operation. Moreover, the system can incorporate a laminar flow diffuser that discharges clean air over a patient and sweeps pathogens and other particles that may be floating in the air down to floor level.
"An operating theater is a very tricky space to light. You have various people moving around the patient, equipment suspended from the ceiling, moments when a very powerful light needs to be directed at a specific area, and other points when the lighting must be dimmed and come from a different direction to avoid having the surgeon cast a shadow," said Alícia Casals, a UPC professor and head of the Robotics and Vision Area of the Research Center for Biomedical Engineering.
The system consists of an overhead light and two oblique light sources. Due to how they' re positioned, the lights eliminate shadows in the working area while also minimizing infrared and ultraviolet radiation. Other advantages over traditional lamps are a reduction in the risk of hospital infections, higher energy efficiency and an improvement in working conditions for medical staff.
The robotic system incorporates small, powerful LED lights with an intensity of up to 160,000 lux as well as an enhanced guidance system whereby a surgeon simply aims a handheld controller at the area of the patient's body that needs to be illuminated and light is provided at the required intensity and from the appropriate angle.
The system already has garnered two patents and could have additional uses in spaces where light and airflow need to be controlled, including delivery rooms and other facilities, as well as in non-medical settings.
Its developers have set up a consortium with Luxiona, a company specializing in industrial lighting, and Telstar, a supplier of technological equipment to the life sciences sector, to market the system, which has now been installed in three hospitals.