Nvidia Corp. has introduced a credit-card sized platform to deliver artificial intelligence computing for next-generation devices that will be connected to the Internet of Things (IoT) in smart cities.
The Jetson TX2 offers twice the performance of its predecessor and can run at more than twice the power efficiency while drawing less than 7.5 watts of power, Nvidia claims. This allows for smarter devices to handle tasks such as image classification, navigation and speech recognition. Nvidia sees the Jetson being used to power intelligent factory robots, commercial drones and smart cameras in future smart cities.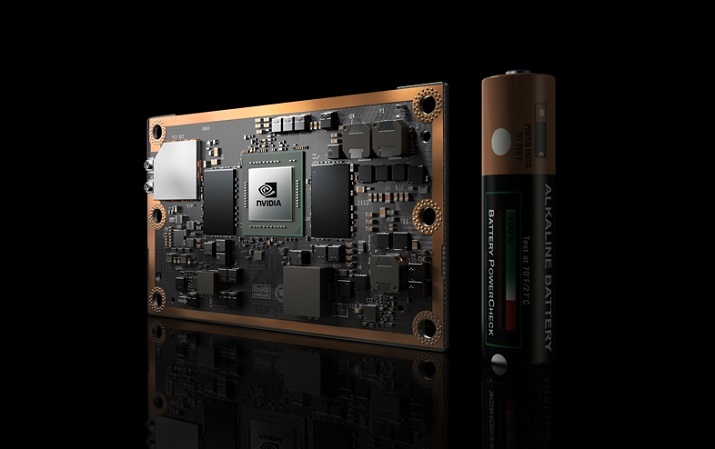 The Jetson board is based on Nvidia's Pascal architecture and features dual 64-bit Denver 2 Quad ARM A57 processors. Source: Nvidia Jetson is an open platform that is accessible to anyone for developing artificial intelligence solutions from enterprise companies to startups to researchers to high school students.
"Jetson TX2 brings powerful AI capabilities at the edge, making possible a new class of intelligent machines," says Deepu Talla, VP and GM of the Tegra business at NVIDIA. "These devices will enable intelligent video analytics that keep our cities smarter and safer, new kinds of robots that optimize manufacturing, and new collaboration that makes long-distance work more efficient."
Jetson is based on Nvidia's 256-core Pascal architecture-based GPU with a dual 64-bit Denver 2, Quad ARM A57 processors. The board includes 8GB of LP DDR4 DRAM and 32GB eMMC storage with connections for 802.11ac, WLAN, Bluetooth and Ethernet.