While it's not quite summer yet, if you're in market for a fan, you'll find a variety on the market these days: energy-efficient fans, fans that keep room temperatures cool and fans that remove humidity. Now there are even fans with brains.
Veent is a smart fan that does some extra work for you. The fan come equipped with moisture sensing and app control to learns the room's humidity and moisture levels in order to properly ventilate. This intelligent ventilation system is ideal for bathroom and has been coined the "Learning Fan" because of its environmentally adapting smart technology that protects rooms from harmful repeated moisture.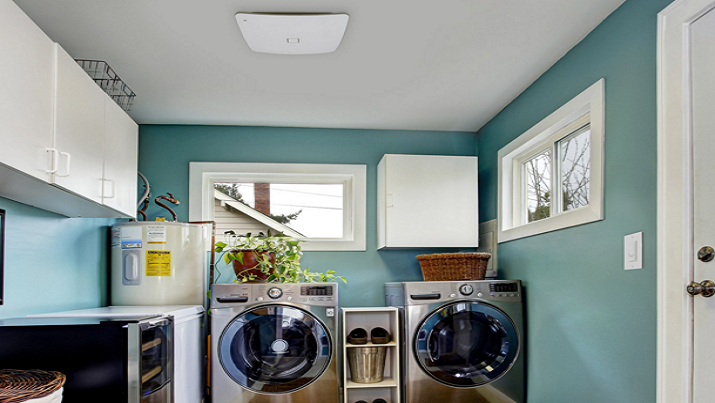 (Image via Veent)
Veent's creators developed the fan with increased airflow capabilities to reduce noise levels, control moisture, and eliminate risk of airborne illnesses. When the fan detects changes in normal humidity and moisture, it automatically switches on to clear and dry the room. By altering the room's environment automatically, the fan protects against repeated moisture that can lead to mold and subsequent repairs. In addition, this smart fan removes air at up to 145 cubic feet-per-minute (CFM). On its lower setting, Veent produces 0.1 sones and removes air at 40 CFM- making Veent the quietest fan on the market.
"With Veent, we wanted to bring ease and smart features to your bathroom fan and, in the process, have developed the most intelligent and quietest room ventilation fan on the market – consisting of a powerful energy efficient motor, colored LED lighting and adjustable air movement," said Tony Branham, founder and CEO of Veent. "Veent's machine learning technologies constantly regulate moisture levels and adjust its running times accordingly, saving families time, energy and money while helping maintain a safe, dry and quite home."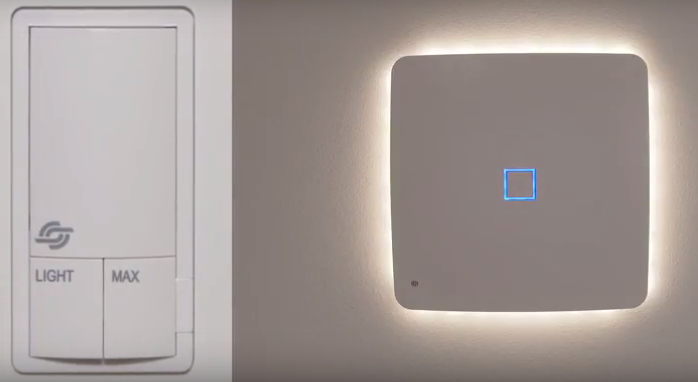 (Image via Veent)
Installation isn't a problem, either. Veent fans replace existing fans without the need to re-wire. Along with its learning capabilities, Veent fans and switches can communicate wirelessly via the Veent app, which is available for both iOS and Android.
Users can control fan speed, sound level, timers, and a six color night light to fit specific needs and schedules.
With everything else in your home getting smarter, why not your fan, too?