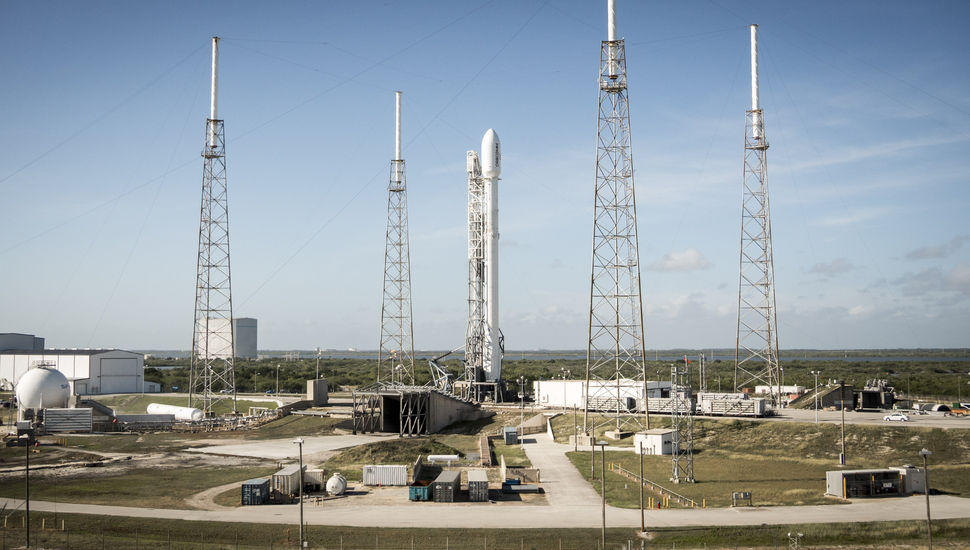 Pending FAA approval, the SpaceX Falcon 9 is set to take to the skies once again. Image Credit: SpaceXOn September 1, 2016, the SpaceX Falcon 9 experienced an explosion of its second-stage rocket, resulting in the loss of Falcon 9 and heavy damage to the Space Launch Complex 40 (SLC-40) pad at Cape Canaveral Air Force Station in Florida. Since that time, Federal Aviation Administration (FAA) officials, the U.S. Air Force (USAF), the National Aeronautics and Space Administration (NASA), and the National Transportation Safety Board (NTSB) have worked with SpaceX in attempts to determine the cause of the anomaly.
Cause of Explosion: COPV Failure
Through extensive research of more than 3,000 channels of video and telemetry data covering a timespan of just 93 milliseconds—as well as a wide range of tests conducted by SpaceX at its facilities in Hawthorne, California, and McGregor, Texas—investigators recently validated a likely cause for the explosion. One of three composite overwrapped pressure vessels (COPVs) inside the second-stage liquid oxygen (LOX) tank failed, SpaceX noted in a statement released on January 2. It is likely that oxygen accumulated between the COPV liner and overwrap in a void or a buckle in the liner, leading to ignition of the COPV. The recovered COPVs showed buckled liners, which could have caused super-chilled LOX to pool inside and, when met with breaking fibers or friction, ignite the oxygen in the overwrap, causing COPV failure and the resulting explosion. Additionally the loading temperature of the helium may have created solid oxygen (SOX), increasing the odds of oxygen becoming trapped, as well as increasing the odds of friction ignition.

The investigators could not pinpoint the precise cause of the COPV failure—only several possibilities involving super-chilled LOX or SOX in buckles under the overwrap. However SpaceX's corrective actions addressed all credible causes. The COPVs will be re-configured to use warmer helium, and the team will revert to prior helium loading processes, which have been used in 700 successful COPV loads. The company said in a statement that it is working to implement a new COPV design, which will prevent buckles and speed loading procedures.
Next Launch Scheduled for January 8
The next SpaceX Falcon 9 launch is scheduled to take place from Vandenberg's Space Launch Complex 4E (SLC-4E) in California, with the Iridium NEXT mission—the first of seven launches that will carry parts for Iridium's commercial satellite constellation. "Iridium is pleased with SpaceX's announcement on the results of the September 1 anomaly, as identified by their accident investigation team, and their plans to target a return to flight on January 8 with the first Iridium NEXT launch," the company said in a statement on its website.