Virtual reality (VR) start-up company Finch will launch, at the 2017 Consumer Electronics Show (CES), what it claims is the first no-camera motion controller designed to bring a new type of VR experience to smartphones.
Finch says the product, named Shift, matches the functionality of other motion controllers for Oculus and HTC Vive without the need for external cameras and wires. Finch plans to add inside-out room-scale tracking by smartphone camera to the system by the end of 2017, with at least 50 mobile VR multiplayer applications compatible with Shift by that time.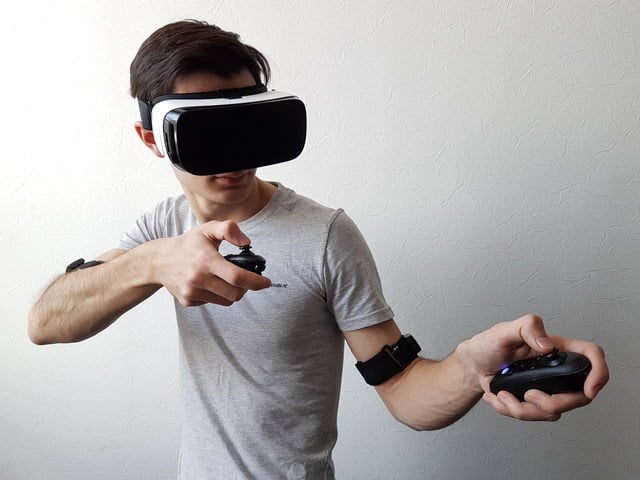 Using modified IMU sensors, the controller determines the hands' position in real-time with sub-centimeter accuracy and a 360° tracking range. Source: Finch The controller is powered by modified IMU sensors that determine the real-time positioning of hands with centimeter accuracy and a 360° tracking range. Integrated with PC-to-mobile streaming software, Shift can run SteamVR, Oculus and HTC Vive applications and games on smartphones. It also allows for interaction among gamers in VR through a multiplayer option.
Finch is offering a developer's kit priced at $179 that includes VR controllers for both hands along with APIs, accessories, three demo games and a streaming software pack. A consumer version will hit the market in the second half of 2017, after Finch launches a Kickstarter campaign in the spring.
"With the Shift Kit, anyone who has a decent smartphone can play the best virtual reality games from SteamVR and mobile VR app stores," says Alexey Kartashov, CEO of Finch. "Plus, you can share the fun with your friends, just like you do it with console gaming."
Finch believes that mobile VR is the segment of the market that will be key to consumer adoption, as market demand for VR gadgets has been slower than early predictions. Market research firm Tractica forecasts smartphone-powered VR devices to reach 323 million units by 2021, but this depends upon getting mobile VR quality up to par.
The 2017 CES trade show takes place in Las Vegas from January 5 through 8.