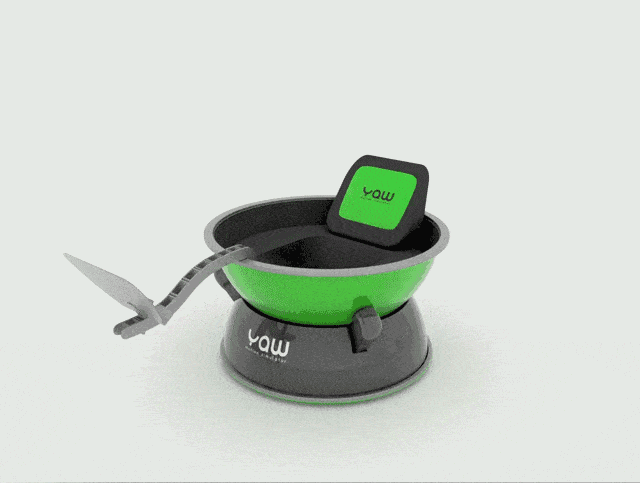 Virtual reality finally seems to be hitting its stride with numerous motion sensing headgear on the market that is not priced at ridiculous amounts. There is also a proliferation of content that goes along with the systems, so you are no longer stuck fiddling alone in a virtual world (unless, of course, that's what you want).
With numerous VR games already on the market, older games and systems are being retrofitted to enable the technology and a future with numerous games and applications, That means the VR market is hot and accessories to match the demand are coming along just as fast.
Enter the Yaw VR compact portable motion simulator by Intellisense. The small, lightweight and silent device is designed for extremely intensive use whether it be for flight and car racing simulators, a space battle sim or roller coaster application.
The simulator has unlimited 360 degrees of yaw movement capability on the vertical axis and on the horizontal axis there is 50 degrees of freedom. It measures a diameter of 29 inches and a height of 15 inches when folded. It weighs just 33 pounds for easy storage and movement and is compatible with Galaxy Gear VR, Oculus, Samsung Gear VR and HTC Vive.
This means that it will work with SimTools software and more than 80 different simulator apps. It is also open source, allowing users to develop their own software.
Intellisense brought the Yaw YR simulator to CES earlier this month to show off what it can do (as shown in the video). Now, it is on Kickstarter for early adopters and for those that want to get a discount on the system before it goes on sale at retail establishments. You can check out more information about the Kickstarter at https://www.kickstarter.com/projects/346206518/yaw-vr-compact-portable-motion-simulator