LG Electronics will launch—at the 2017 Consumer Electronics Show (CES)—a levitating wireless portable speaker that features 360° omnidirectional sound and the ability to stream and play music, podcasts and other audio content indoors or outdoors.
The PJ9 speaker floats in mid-air through the use of electromagnets that are housed inside the speaker's docking station, as well as a deep bass subwoofer that is embedded inside the station. LG included Dual Passive Radiator (DPR) technology to enhance the sound quality.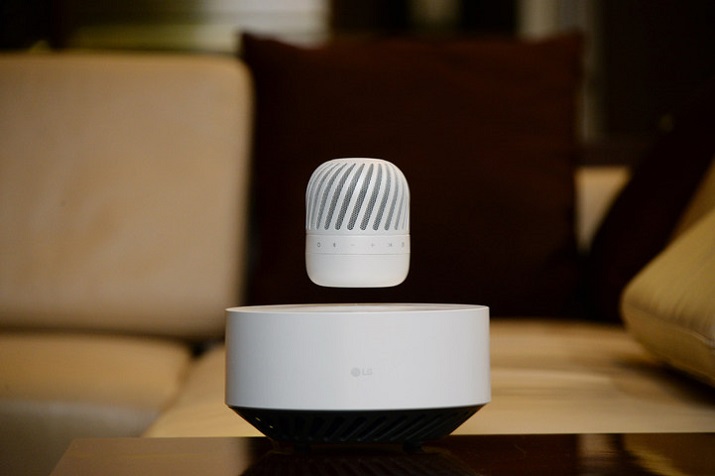 The speaker is weather resistant, allowing it to be used both indoors and outdoors to provide omnidirectional 360° sound. Source: LG The PJ9 has a 10-hour battery life and as the battery loses its charge, the speaker begins to automatically descend to the docking station. There it recharges wirelessly without intervention from the listener and with no interruption in music playback.
LG says the speaker is IPX71-compliant in order to withstand adverse weather conditions, allowing it to produce sound inside or outside. It also features multipoint technology, which allows the speaker to connect to two Bluetooth devices simultaneously.
LG will demonstrate the PJ9 floating speaker at CES 2017 in Las Vegas from January 5 through 8.