The smart home assistant market has been steadily on the rise since Amazon introduced its Alexa-powered platform in Echo and later the Dot products.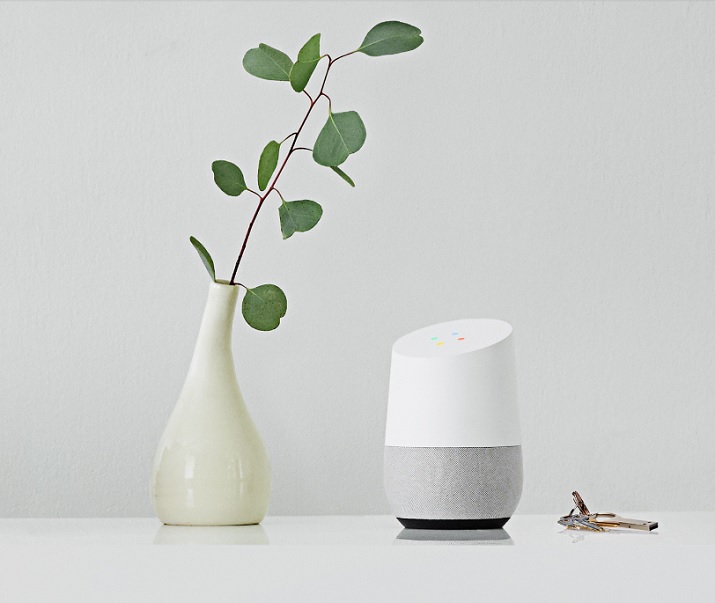 Google Home is looking to take on Amazon's Alexa smart home products by offering an alternative that connects to all Google-related devices, is cheaper, and has a smaller form factor. Source: Google Garnering a number of partners and cross-platform functionality, Amazon's connected home speaker has gained popularity among consumers and other smart home device developers alike. The company recently announced that Alexa includes more than 3,000 skills, or voice-driven capabilities, and just since June, the number of skills added to Alexa tripled.
MediaKix forecasts that 8.6 million Amazon Alexa-enabled devices will have been bought by the end of 2016, amounting to $1.34 billion in revenue.
Naturally, with a market blossoming for smart home assistants, other companies want a piece of the action. There are rumors that Apple is planning on launching its own product to compete, and just last month, Google rolled out its own connected home assistant called Google Home.
While Google Home promises to do many of the same functions of the Amazon Echo, it is cheaper at $129, connects to all Google-enabled software (Google Play, YouTube) and hardware (Chromecast, Nest), and has a smaller form factor, about a third of Echo's size.
While consumers are privy to how to use a smart home assistant using their voice to command it to turn on the lights, play a certain music choice, record a television program, or perform any other number of commands, most consumers probably are unaware of what makes the device work.
A look inside the Google Home
The Google Home contains a number of parts found in many other smart home devices, such as an array of light-emitting diodes (LEDs) that function as part of the listening recognition and music playing events. But there is also a microcontroller (Atmel's 32-bit ARM Cortex-M0+), two LED driver chips and, maybe most interesting, only two microelectromechanical systems (MEMS) microphones (InvenSense INMP621).
Inside the Google Home is a host of components and semiconductors used to connect to other devices and power the microphone and speaker. Source: GoogleThere are also a host of other microprocessors, wireless system-on-chips (SoCs), 256 MB NAND flash memory, and 512MB DDR3 SDRAM memory for storing information and enabling commands as well as other components to enable sound and connectivity with other devices. There are also high excursion speakers in order for Google to play music and give responses.
The fact that Google Home has only two microphones is of interest because Amazon's Echo has seven. However Google claims the microphones it uses inside the Google Home are more advanced than the seven inside the Echo, and they are able to differentiate voice patterns from background noise.
The MEMS microphones from InvenSense, the INMP621, used to power Google Home are ultra-low noise, low power, bottom ported omnidirectional devices that clip at 133 dB SPL, which InvenSense says captures audio in loud environments. The MEMS microphones also have extended wideband frequency response, which helps in producing natural sound with the ability to hear commands clearly.
When voice is not enough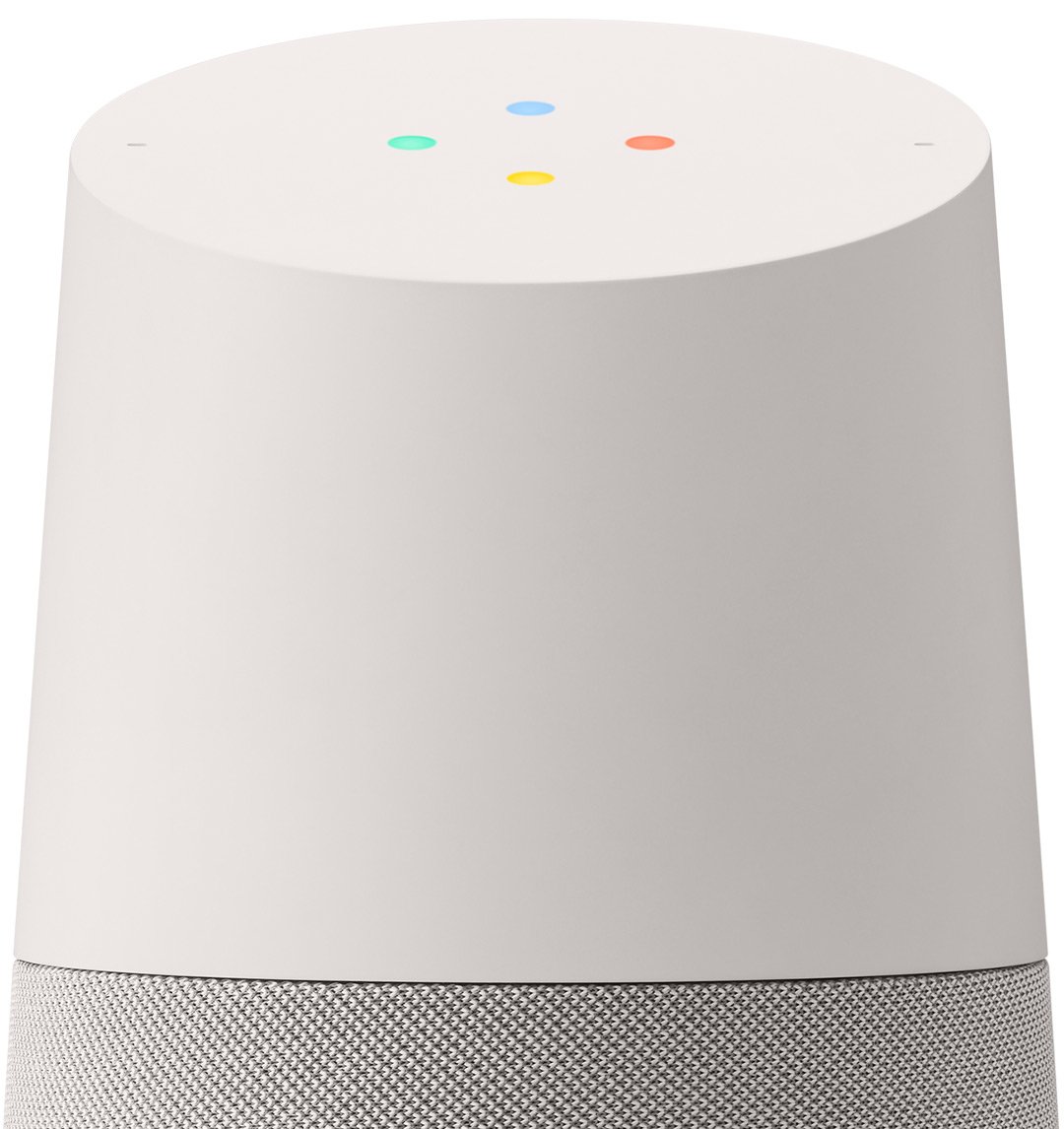 Google Home uses a trackpad for touch to control volume and music, and to enable listening of the device. Source: GoogleFor those of us that hate hearing our own voice, the Google Home, much like the Amazon Echo, does not just lend itself to being commanded via voice but also has a built-in, touch- sensitive panel. This is located on top of the device near the recognition LED lights, where you can control the volume, play and pause music, or enable listening mode.
The touch function is generated by the ProxSense trackpad from Azoteq that uses capacitive sensing to allow your fingers to control the Google Home. Capacitance sensing allows for human interface devices to be controlled through touch to replace mechanical buttons. Capacitive sensing touchscreens are commonly used in other popular devices, such as smartphones, tablets, audio players and laptop computers. There is no touchscreen in the Google Home but, instead, a trackpad that senses finger movement.
Can you hear me now?
In smart home speaker assistants, one of the most important aspects is being able to hear what is coming out of it. Whether you are looking for an answer to a question that you asked the Google Home (How many bananas do I need in this smoothie?) or you want to play your latest jam, the speaker is critical.
The Google Home uses one speaker but has two passive radiators that serve to enhance the audio quality of the device. The speaker is powered by the Peerless PLS-50N25AL07-04 driver that is designed to work with television soundbars and compact music systems. The two-inch, eight-ohm driver provides low distortion at low frequencies along with dynamic linear response to high excursion input signals for better sound.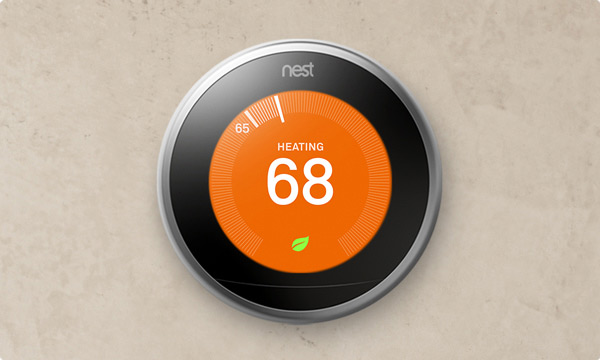 The Nest thermostat learns your patterns of how you want your home to be in terms of temperatures. Source: Nest Connecting the devices
Beyond hearing what's coming out of the Google Home, many consumers want it to do more than just find information on the internet or play music. They want it to be able to control temperatures in a room, turn on a security system, close the blinds, turn on the lights or manage daily tasks.
In order to do this, the Google Home uses Marvell's Avastar 802.11ac mobile multiple input, multiple output (MIMO) system-on-chip (SoC) radio chip that allows for both near-field communication (NFC), Bluetooth and Wi-Fi. The MIMO chip features an always-on capability, so consumers can always be connected to their devices whether they want to do high definition video streaming or control devices inside the home.
Everything that works with Google Home
So what can be connected to the Google Home? While the device is still in its infancy on the market, there are quite a few devices that are available to be controlled through the smart home assistant.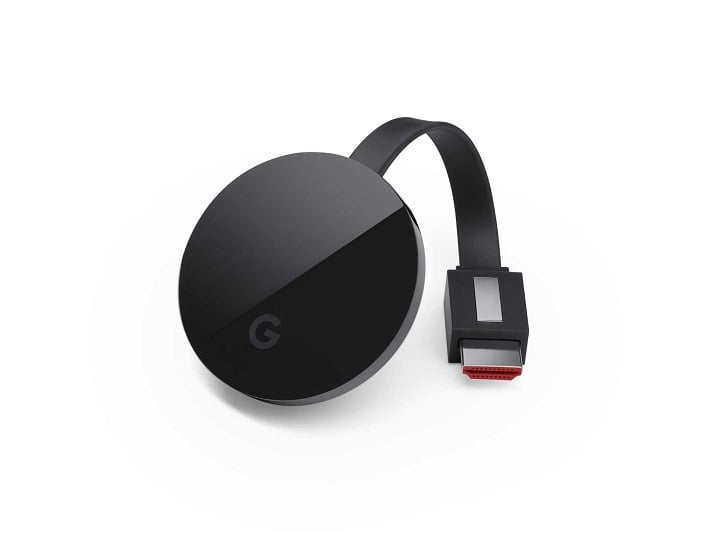 Chromecast allows televisions to connect to Netflix, HBO Go, and other music and entertainment streaming services. Source: GoogleMany of these devices are Google-centric, but there are a few out there that are from third parties. These include:
Chromecast Audio – The audio dongle that allows for streaming of music from your home library or through services such as Pandora, Google Play Music, Spotify, YouTube Music or TuneIn
Chromecast – The dongle that allows you to stream Netflix, HBO Now, YouTube, music services and other services to televisions
Nest Learning Thermostats – The programmable thermostats that can be customized to meet your temperature options in the home as well as learn how you want the temperature to be over time
SmartThings Hub – This hub controls Z-Wave or ZigBee gadgets by connecting to Wi-Fi, and it eliminates the need to have an application for every smart home device, something made even simpler by connecting to Google Home.
Philips Hue – These smart LEDs allow for dimming schemes and environments to be programmed into the Google Home. Other Hue bulbs change color in response to security issues happening inside the home and work with a built-in security system.
Google Home is also compatible with If This Then That (IFTTT), which allows devices that are connected via this software platform to be controlled via Google's home assistant. While this list is currently small and pales in comparison to what Amazon Alexa has ported to it, Google Home was just released earlier this month, so it may take some time for Google to get other partners on board.