Thin Film Electronics ASA will offer its near-field communication (NFC) smart tags and sensor products to the 2017 Consumer Electronics Show (CES), bringing the Internet of Things (IoT) to the beer market.
Thin Film will demonstrate how its NFC solutions can turn craft beer bottles into smart beer by providing tags that offer consumers brewmaster videos, pairing recommendations and other information from the brewery though a smartphone application. Thin Film has been working with Hopsy, a U.S. craft beer delivery service, to integrate its OpenSense NFC tags with a variety of locally produced craft beers across the country.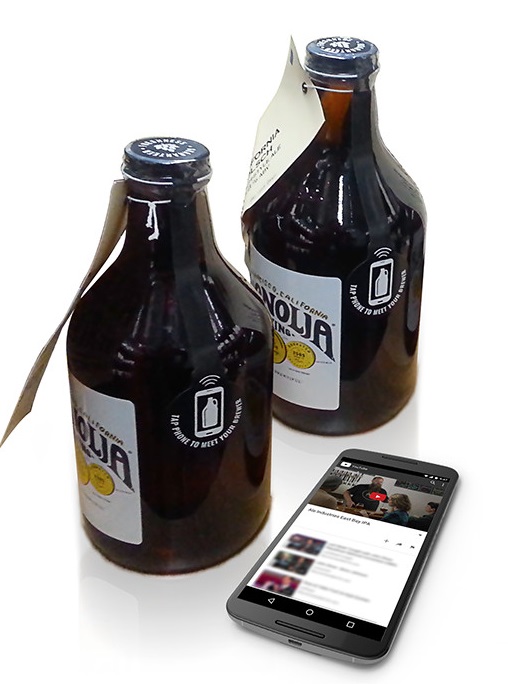 Craft beer with smart tags allows consumers to receive information about the brewery, pairing options and videos about the beer through a smartphone. Source: Thin Film "To realize the full promise of IoT, we need to extend its traditional boundaries to include the hundreds of billions of everyday, disposable items that exist in the world," says Davor Sutija, CEO of Thin Film. "Thin Film intends to play a key role in making those things smart—not only by providing an alternative to traditional silicon, but by producing affordable NFC chips in ultra-high volumes through roll-based processing."
Thin Film says its smartphone-readable tags integrate with cloud-based software that provides a direct connection between consumers and brands that differentiates among other platforms, such as Facebook, Amazon and Google.
Thin Film will also announce at CES that it has raised $60 million in funding from investors that will be used to scale the production of its SpeedTap and OpenSense NFC tags.